October 17, 2022
Farmers First: Archie Smith Jr. & Archie Smith III
Before there were 300+ wineries and over 5,000 acres of grapes, there were pioneers like the Smiths who set their sights on producing wine in the Commonwealth— pursuing the potential for a flourishing, locally sourced agriculture industry.
Though the first attempts to produce wine in Virginia can be traced back to the first settlers, and even a few founding fathers, it wasn't until the late 1970s when the industry began to take root.
When much of the wine world dismissed Virginia viticulture as a lost cause, an eclectic handful of individuals pressed on – from European immigrants with wine in their DNA, to dairy farm matriarchs with a thirst for something different. One hard-earned vintage after another, these pioneers set the tone for the industry to come – curious, collaborative, stubborn in the face of setbacks.
The ensuing years would see an explosion in both the quantity and quality of Virginia wine, thanks in large part to the perseverance and passion of these key individuals. One by one, we'll take a look back at the contributions and discoveries of Virginia Wine pioneers.
---
Archie Smith Jr. & Archie Smith III
Stubbornness and tenacity are assets for any farmer—and especially for farmers-turned-winemakers in rural Virginia in the 1970s.
As a struggling cattle farmer in Middleburg, Archie M. Smith, Jr. thought it might be time to put his land to a different use. His fellow farmers scoffed at the idea of growing wine grapes, but he was undaunted. In 1975, he founded Meredyth Vineyards, the first farm in Virginia to grow, make and sell its own wine.
At the same time, Archie Smith III was teaching as an associate professor of philosophy at Oxford University. During his time in England, he'd engaged in a prescient extracurricular activity: captaining and coaching Oxford's competitive wine tasting team. He had a wealth of knowledge to draw upon when he came back to his beloved rural Virginia in 1977, where he ignored the naysayers and joined his father's venture. Together, they built Meredyth Vineyards into a booming business.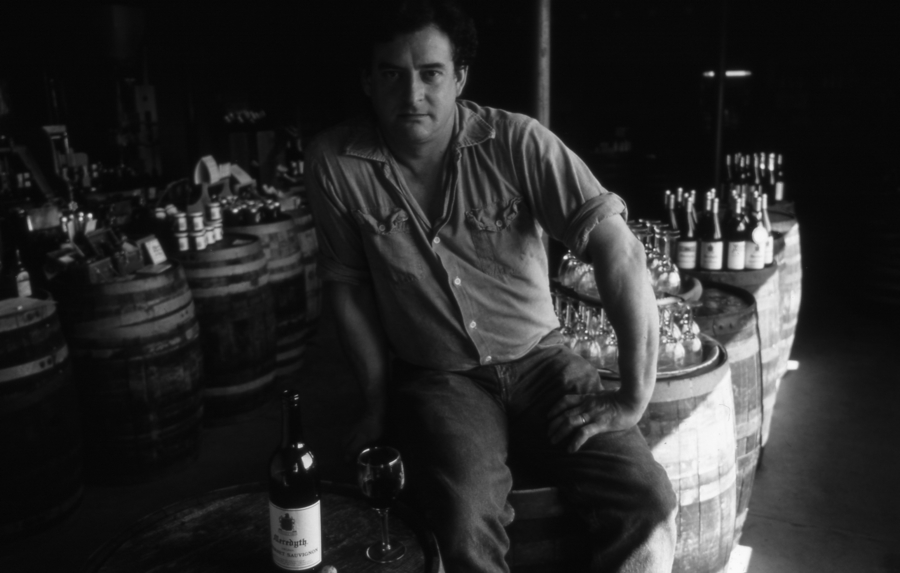 Though, their efforts went beyond Meredyth and made a lasting impact on the Virginia wine industry as a whole.
Contributions
The family played an instrumental role in the creation of the Virginia Farm Winery Association and helped ensure the passage of the Virginia Farm Winery Law in 1980, allowing wineries to operate tasting rooms as part of their business. Prior to Smith Jr.'s passing in 1998 and the winery closing in 2000, then Governor Gerald L. Baliles recognized the family for their dedication and contributions to help establish, grow and advocate for the Virginia wine industry.
Under the Smith's tutelage, Meredyth Vineyards grew to 60 acres under vine and produced up to 35,000 cases of wine in any given year. The winery earned many awards for its quality wine production, including the coveted Virginia Governor's Cup in 1985 and 1987. 
While Meredyth Vineyards is no longer in operation, we can thank the Smiths for helping make our favorite pastime possible across Virginia.
More Virginia Wine Stories