June 5, 2020
PINK ain't PLONK: The (V)Abc's of Rosé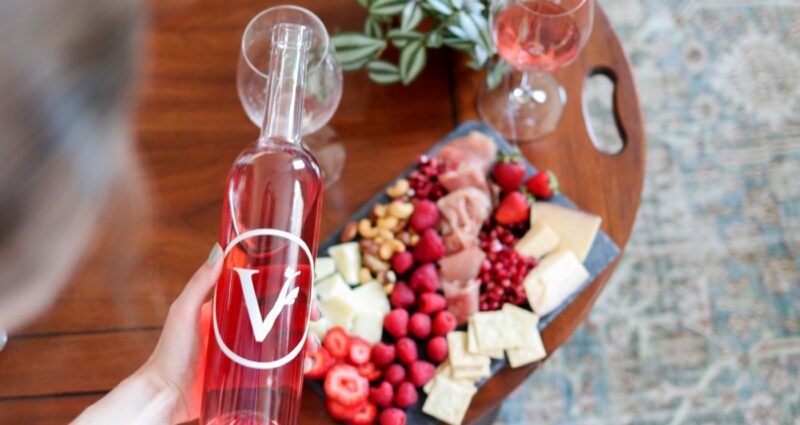 A guest post by Jason Tesauro, Modern Gentleman
Rosé is a funny thing. To some, it's a synonym for fun. To others, it's a respect repellent. It's the quaff-du-jour for devil-may-care days at the pool. Yet, it's also the pinnacle of Pinot purposefulness in Premier Cru Champagne. The word itself means more than the pigment; it's "the best condition or degree" (as in, the pink of health). In the pink means "in extremely good health and spirits." So what's the problem? Why is Rosé so contradictory, so polarizing?
Sounds like another category of wine I know.
Here, in Virginia, we make wines that are breezy as a summer linen scarf. And we make wines with the gravitas of Grand Cuvée. This range, our diversity, isn't just a curious factoid, it's a defining characteristic … of both Rosé AND Virginia.
This means that there is a Rosé in mostly any shade — from barely-tinted pale to nearly-ruby red — and in a panoply of styles — from glou-glou party guzzlers to gorgeous, cellarable gems. Contrast this with regions and wines which are stalwarts for you-can-count-on-us homogeneity: Napa Cabs will be big, New Zealand Sauv Blancs will have zip, Porto will be sweet. They've had decades, centuries even, to hone-in on what they do best and run foremost with that.
Virginia, for as much as she's narrowed her focus and wowed the critics, is still a Wild Wild East of experimentation and discovery. There is no tried-and-true recipe, no formula. There are no DOCG, AOP, DO mandates. The wines are alive with undefinable individuality, creative freedom, and the quirks of vintage variation.
Rosé is the same. "…Wines whose colour falls somewhere in the spectrum between red and white, " wrote Jancis Robinson in "The Oxford Companion to Wine." That's about as wide-open a description as you can get. How you get there is up to you.
ORIGIN VARIES
Method 1: Co-fermentation. Red and white grapes are fermented in-tank together.
Method 2: Blending. A small amount of finished red is added as pigment to white.
Method 3: Charcoal. A treatment to remove color from reds.
Method 4: Saignée. From the French word for bled, Rosé is made by bleeding-off some free-run juice from just-crushed red grapes.
Method 5: Direct-press/Maceration. Juice and skins are left in contact long enough to impart the desired color before separating the skins by draining or pressing.
Besides back labels and Google, how do we know what method was used and why? There are clues in the hues. Does a coppery-tone suggest barrel ageing? Is the bottle itself something other than clear so as to promote ageability? Besides giving the wine its color, skin contact also informs flavor, aroma, tannin, and structure. On the summery end of the things, cold fermentation, brief skin contact, and stainless steel result in freshness, session-ability, and delicacy. On the autumnal side, winemakers add richness, roundness, and meant-for-the-table grip by utilizing a different set of tools: longer maceration, lees-ageing, and time in barrels.
There are over 300 producers in Virginia and 93 of them make some kind of rose. The 7 local pinks in my house this day are monovarietals or blends made from 11 different grapes: Cabernet Franc, Cabernet Sauvignon, Malbec, Merlot, Mourvèdre, Nebbiolo, Petit Syrah, Petit Verdot, Sauvignon Blanc, Syrah, and Tannat. Some are whole-cluster pressed, some are saignée, some are macerated and aged sur lie. My current holdings happen to be in bottles — most in 750ml, one in 1.5-L magnum — but Chrysalis, James River Cellars, King Family, Michael Shaps, and Williamsburg, all have options in cans, too. When it comes to Virginia Rosé, there's a fitting anagram: Origin Varies.
SEASONAL PAIRINGS
Rosé is not one thing. And repeat after me: Rosé is not a vegetable, rosé is not a vegetable. People still refer to rosé season, yet there is no rosé season any more than there is a season for only white, red, sparkling, or sweet. Remember when umami was finally recognized as an official fifth taste along with sweet, sour, salty and bitter? It's time we added rosé as an official fifth category to the canon of wine. Drink pink all year round: aim for expressions of refreshing lightness during summer swelters and save weightier, more concentrated Rosés for when scarf weather rolls back around.
Remember what I said about diversity? It's also true for versatility. You can tipple rosé in a tuxedo, swill it in swim trunks, or pour some with brunch whilst still in pajamas. The table can be bare or it can be laden with charcuterie, fried fish, grilled pork, and green salad. Rosé deserves a place at every picnic but pairs equally well with pâté. Or pizza. It works with soft-shell crabs or hard-boiled eggs. With so many regional options right out the back door, rosé isn't just around the block, it's your 'round the clock kinda wine, too.
According to the book on the subject, "What to Drink with What you Eat," Rosé singularly sings with those aforementioned foods, but pink's legendary pairability extends across virtually the entire A-Z of cuisine: anchovies, barbecue, baba ganoush, burgers, cold chicken, couscous, duck, eggs, fish, grilled food, hotdogs, Indian food, lobster, Mexican food, Niçoise salad, olives, paella, prosciutto & melon, quiche, raspberries, ratatouille, saffron, shellfish, spicy food, strawberries, tarragon, Thai food, tomato sauce, tuna, turkey, veal, vegetables, watermelon, and yogurt sauces.
Can we please start a hashtag to find fond Rosé pairings for the only letters left?? For #roséJKUXZ, I personally nominate: jicama slaw, KFC, unsweetened strawberries, Xochitl En Fuego chips, and zucchini blossoms. That should Get the (Pink + Wine) Party Started.
---
Ready to drink pink? Here's how to enjoy Virginia Rosé.
More Virginia Wine Stories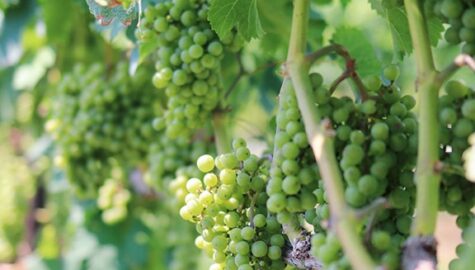 July 16, 2020
Summer 2020: Vineyard Update
Virginia's vineyards are stirring after months of dormancy. With spring comes budbreak, announcing a new growing season across the Commonwealth.
Read More