June 28, 2022
First Lady of Virginia Wine: Felicia Warburg Rogan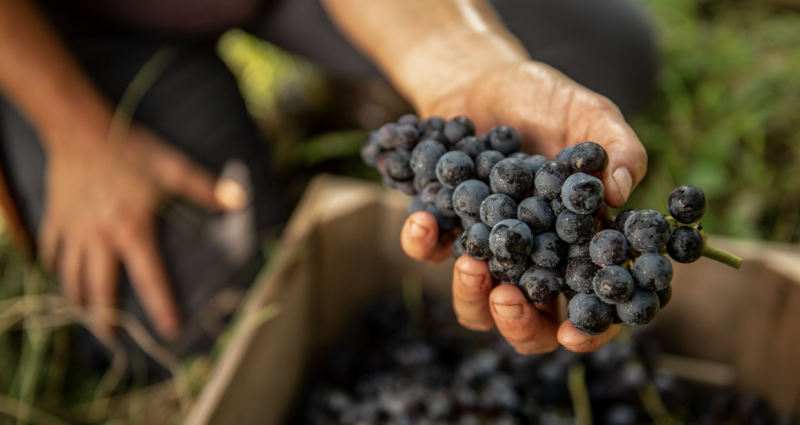 Before there were 300+ wineries and over 5,000 acres of grapes, there were pioneers like Felicia Warburg Rogan who set their sights on producing wine in the Commonwealth— pursuing the potential for a flourishing, locally sourced agriculture industry. 
Though the first attempts to produce wine in Virginia can be traced back to the first settlers, and even a few founding fathers, it wasn't until the late 1970s when the industry began to take root.
When much of the wine world dismissed Virginia viticulture as a lost cause, an eclectic handful of individuals pressed on – from European immigrants with wine in their DNA, to dairy farm matriarchs with a thirst for something different. One hard-earned vintage after another, these pioneers set the tone for the industry to come – curious, collaborative, stubborn in the face of setbacks.
The ensuing years would see an explosion in both the quantity and quality of Virginia wine, thanks in large part to the perseverance and passion of these key individuals. One by one, we'll take a look back at the contributions and discoveries of Virginia Wine pioneers.
---
Felicia Warburg Rogan
How does a writer and native New Yorker become the "First Lady of Virginia Wine"?
It starts with a small vintage made from grapes picked on an outing with friends – and culminates with decades of winemaking experience and advocacy.
Felicia Warburg Rogan moved to Virginia in 1976, when the idea of a wine industry in the Commonwealth still lived in the realm of fiction – and a woman-run winery was closer to fantasy. Nonetheless, with the help of friend and fellow Virginia wine pioneer Lucie Morton, Rogan discovered a passion for wine in the rolling hills around Charlottesville. After a few years of planting and experimenting on her farm, Rogan founded Oakencroft Vineyard and Winery in 1986. With Deborah Welsh as winemaker, Oakencroft broke ground as the first all-female winemaking venture in the Commonwealth. The winery closed in 2008 after 25 years in operation.
As Rogan cultivated her own business, she also poured her passion into championing Virginia wine at home and all over the world. Her advocacy was critical in securing the Monticello American Viticultural Area (AVA) designation, and she founded both the Jeffersonian Wine Grape Growers Society and the Monticello Wine Festival. As the first chairman of the Virginia Wine Growers Advisory Board, she also accompanied Virginia Governors to promote the industry abroad.
Though she officially retired in 2008, Rogan continues to serve as an ambassador for Virginia wine, punctuating a vital chapter of our history.
More Virginia Wine Stories