April 22, 2021
Spring 2021: Vineyard Update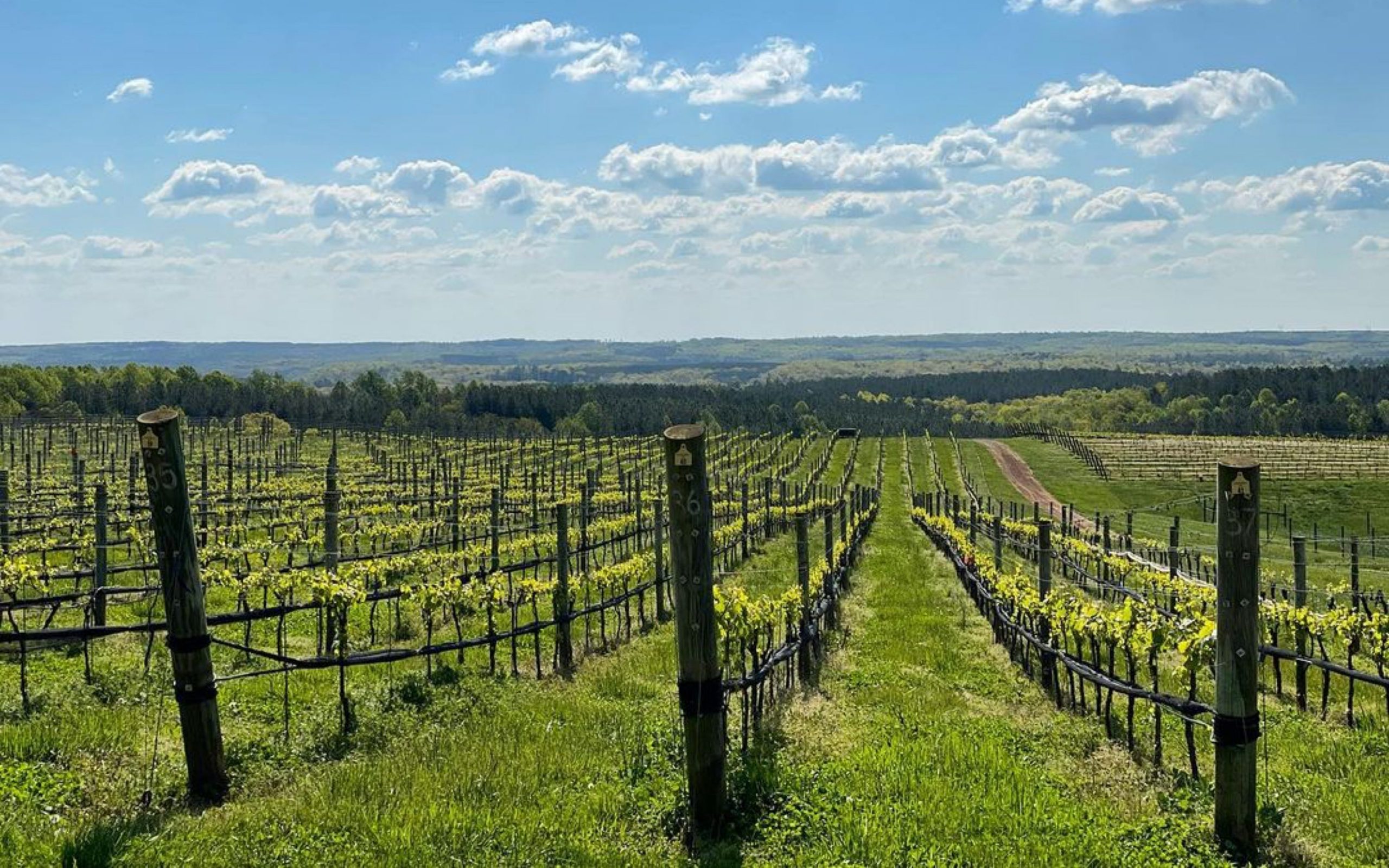 As the days grow longer and spring blooms across the state, Virginia's vineyards are showing growth after months of winter dormancy. The vineyards are pruned and prepped to welcome bud break and the start of this year's growing season.
Bill Hatch of Zephaniah Vineyards speaks on the excitement of a new growing season, sharing, "Right now it is very inspiring to be out in the vineyard finishing up pruning. The anticipation for the beginning of the cycle of wine growing to begin again this year is rewarding to all who work in the vineyard. The chorus of Cicada will be here shortly and we love it."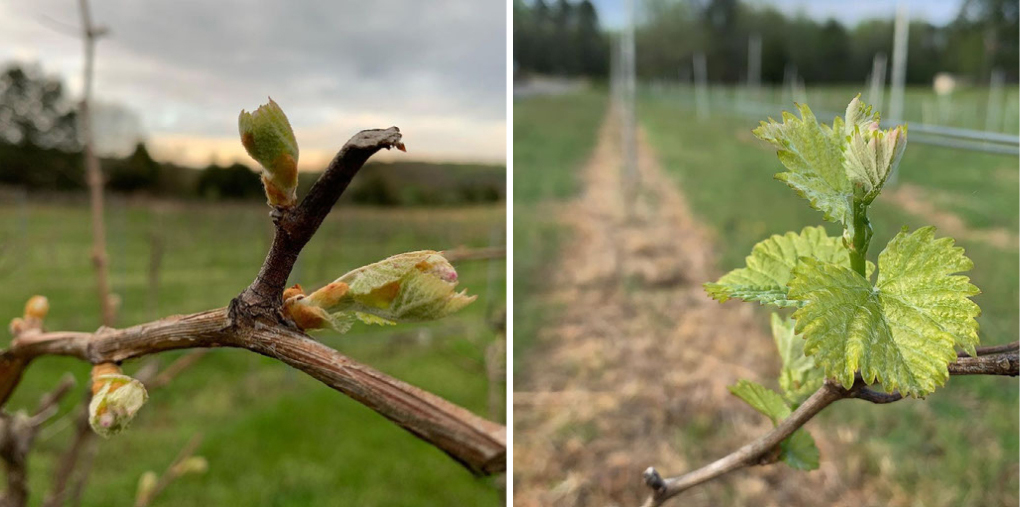 Last year, Virginia's vineyards saw an early bud break which brought along many challenging frost events that impacted fruit and wine production across the state. Damien Blanchon with Afton Mountain Vineyards comments that "…time-wise bud break was more in tune with what we see usually, with the early varieties starting to come out the first week of April. Last year was earlier than that and the weather this year has been more consistent."
The threat of frost is present in each growing season. Even this week, wineries are closely watching their vines as nighttime and dawn temperatures pose a concern. In the Shenandoah Valley, Robert Muse of Muse Vineyards comments that at their site, "Bud break seems a little slow; but it's not something we mind in the Northern Shenandoah Valley where frosts often persist into May." Up in Northern Virginia, Zephaniah's vines "are holding a bit tight" which is favorable with the threat of cold.
As our farmers set out to protect their crop throughout the cold nights to create your favorite bottles of Virginia Wine, they are eager for the warmer days in the vineyard. The season ahead will allow them to harvest fruit that tells the stories of each vine from this upcoming vintage.
As we await more growth, wineries are thinking about what's to come and different ways they can experiment and listen to their soils. Over in the the Central Virginia region at Afton Mountain Vineyards, Damien commented on their focus on sustainable viticulture and biodiversity. As the growing season progresses, they will use alternative sustainable spraying practices and focus on these values in their farming to "have a positive impact on our vines, our environment and ultimately have better quality." He comments that despite, "knowing the challenges of growing grapes in Virginia, this is the most exciting way to do it."
Just down the road at Valley Road Vineyards, general manager Grayson Post commented on the exciting future of this year's growing season with new varietals and plantings. They are especially looking forward to the "exciting addition to Valley Road of Albariño — a varietal quickly gaining popularity in our microclimate nestled against the Blue Ridge Mountains here in the Monticello AVA."
Back in the Shenandoah Valley, Robert Muse described their ideal conditions for the remainder of the season hoping for "a warm May and moderate rain through harvest in September and October." Adding that, "It's these conditions that result in the superlative wines our soils, elevation and viticulture are fully capable of producing, and do regularly."
As the spring season pushes on, it's the perfect time to venture into the vineyard and see the progress firsthand. Start planning your next #vawine trip today.
More Virginia Wine Stories