April 19, 2022
Spring Awakening in Virginia's Vineyards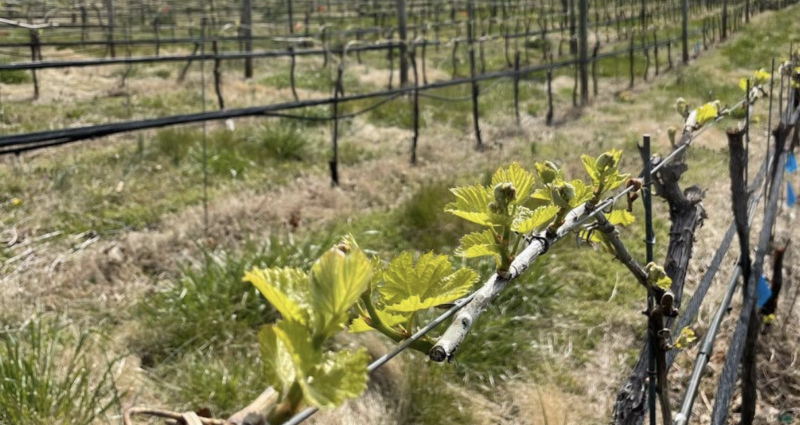 Photo by Blenheim Vineyards
Around this time each year, Virginia's vineyards are coming out of dormancy and showing signs of new growth. Bud break is a term described as "the appearance of green tissue through the bud scales or the emergence of a new shoot from a bud during the spring." For Virginia Wine lovers, that means one of the first major growing stages that will bring local wine into your glass.
The timing of bud break varies by grape variety, climate conditions, geography and more. Warmer climates can expect an earlier bud break, whereas Northern Virginia may experience an extended bud swell through April. Images from left to right: 868 Estate Vineyards, 8 Chains North, Casanel Vineyards and Fox Meadow Winery.
In other parts of the state, varieties like Chardonnay have already experienced the start of bud break. Images from left to right: Veritas Winery, James River Cellars, Jefferson Vineyards, Blenheim Vineyards, Stinson Vineyards and Pollak Vineyards.
With several wineries reporting bud swell and bud break, vineyard crews will continue to do the diligent work of protecting the vines from frost and other seasonal damage. It's only the beginning for this vintage, but it's a critical time. Flowering and fruit set will come next and soon Virginia's vineyards will be in full bloom.
As the spring season pushes on, it's the perfect time to venture into the vineyard and see the progress firsthand. Start planning your next #vawine trip today.
More Virginia Wine Stories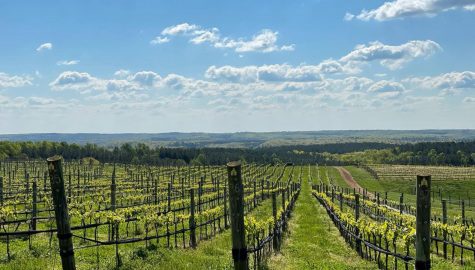 April 22, 2021
Spring 2021: Vineyard Update
As the days grow longer and spring blooms across the state, Virginia's vineyards are showing growth after months of winter dormancy. The vineyards are pruned and prepped to welcome bud […]
Read More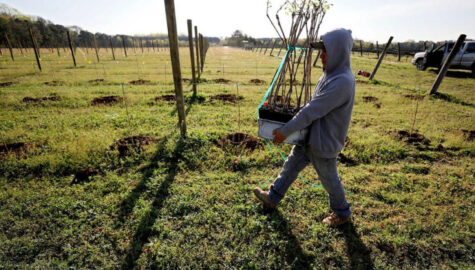 April 16, 2020
Spring 2020: Vineyard Update
Virginia's vineyards are stirring after months of dormancy. With spring comes budbreak, announcing a new growing season across the Commonwealth. Though our lives have been disrupted and thrown into uncertainty […]
Read More