November 26, 2019
Thankful.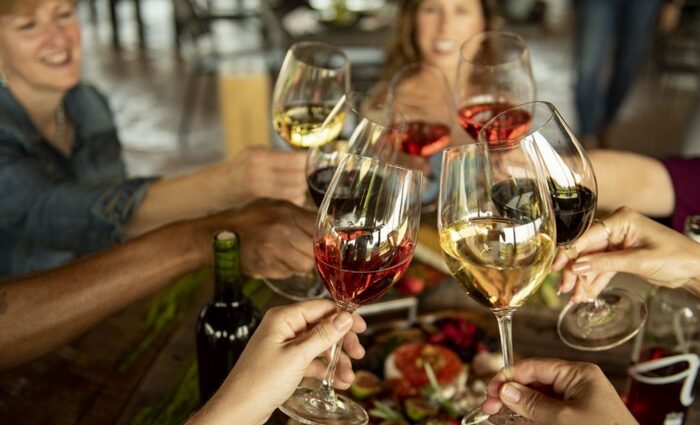 Every year, hundreds of articles are written about the perfect Thanksgiving wine — which varietals, regions, and vintages should take their place on one of the most important table settings of the year. While we hope that you include Virginia in your festivities, we want to take a moment to acknowledge all of the things the Virginia Wine industry is thankful for this year.
The Wine
Wines from Virginia marry the tradition and grace of the Old World with a bit of experimentation and southern grit blended in. We are thankful for a product that is elegant, expressive and unmistakably Virginia. So, this year we are settling in to listen and appreciate the stories found in each bottle.
With the pop of every cork, a Virginia Wine story is waiting to be told. You can discover tales of the land and of the winemakers that have produced each bottle. More importantly, each bottle opens the door for you to create your own stories over the time shared with loved ones this Thanksgiving.
The Place
In the Commonwealth, we are fortunate to be surrounded by a landscape as diverse as the wine it produces. Our vineyards spread from the Blue Ridge Mountains and red-clay valleys all the way to the sandy coastlines.
Along with this geographical diversity, comes varied terroir and weather patterns. This unpredictable environment has led to a specialized understanding of the soil and of the fruit. With a drier growing season and promising conditions this year, thanks have been sung across vineyards for an exciting 2019 vintage.
The People
While the wine and the land are enough to be thankful for, the majority of our gratitude is toward the people that make it all possible.
Each region across the state is comprised of communities of farmers perfecting their craft. Our winemakers are dedicated to producing wines that represent our place. Tasting rooms, wine shops, and restaurants are full of smiling eyes that are ready to share their experiences and favorite bottles. All of these people lead us to the Virginia wine lovers who are raising glasses and making our story worth telling. For that, we could not be more thankful.
Cheers and happy Thanksgiving from all of us at Virginia Wine.
More Virginia Wine Stories