December 13, 2021
The Most Wonderful Time of Year
(& How to Spend It with Virginia Wine)
A chill enlivens the air, holiday lights are aglow and Virginia wineries open their doors for cozy getaways and specially curated wine offerings. Make this special time of year even more special with a touch of local and memories made to last at a nearby Virginia winery.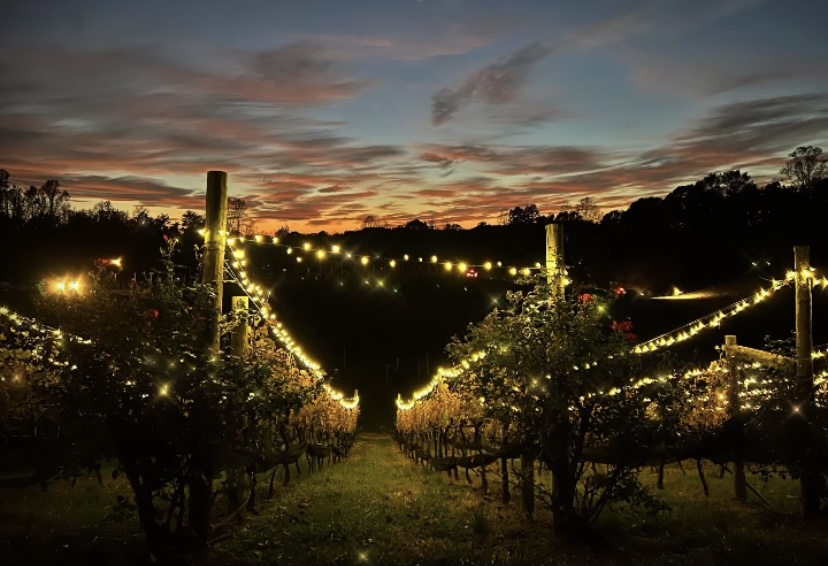 1. Find a new favorite. 
Virginia Wine is more than just one varietal, style or winery. This season, try something new and find your next favorite just in time for the new year.
2. Craft the perfect pairing. 
No matter the occasion, there is a pairing sure to enhance your tasting experience. Explore wintery pairings to match your favorite, diverse white wines with ideal meals and small bites.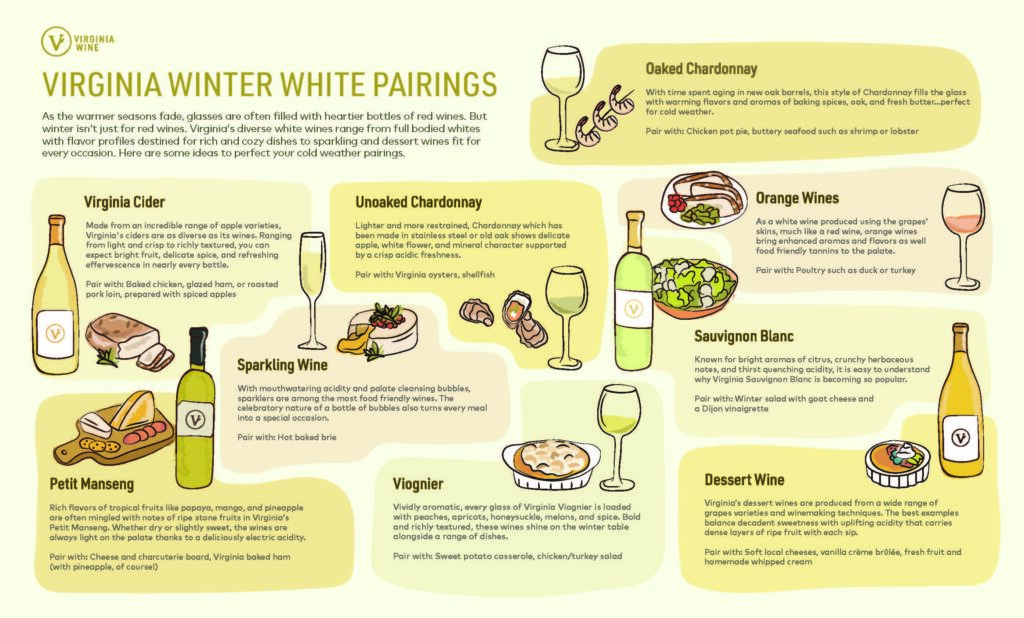 3. Give the gift of local. 
This season, and every season, it's important to support local. Virginia Wine is full of farmers, artisans and small business owners. From holiday bundles and gift packs to discounts and special club offerings, Virginia wineries and retail partners are helping you select the perfect gifts for all the wine lovers in your life— and you're helping them with every purchase.
4. Make memories that will last. 
If you're looking for an experience that'll extend beyond the bottle, visit a local winery with friends and family. This time of year, wineries offer fireside tastings, s'mores and mulled wine kits, private rooms and eclectic tents, cheerful events and more. 
Photos (left to right): Knights Gambit Vineyard, Blue Bee Cider, Delaplane Cellars, Sunset Hills Vineyard, Fables & Feathers Winery
For more ideas and unique offerings, visit here.
5. Ring in the New Year!
New Year's Eve is a time for reflecting on the past year— from the successes and failures to the growth and changes— and looking forward to what's next. With so much to celebrate and anticipate, the night is best spent with a glass of Virginia bubbly. Visit featured retailers to find a special bottle, or two, for the occasion.
Cheers to you and the holiday season!
More Virginia Wine Stories