September 22, 2022
Fall into Virginia Wine Month this October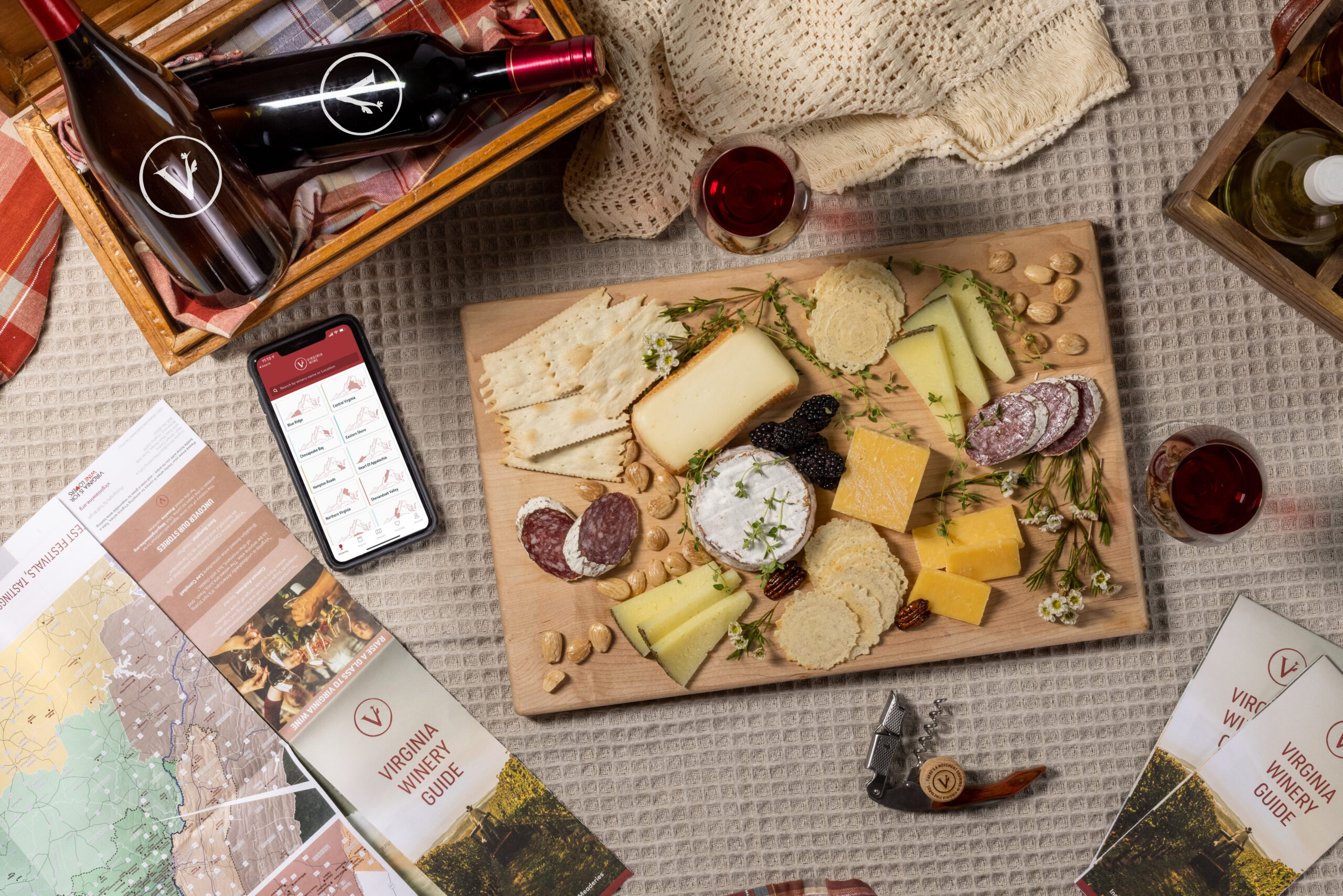 The arrival of fall is celebrated with the annual tradition of Virginia Wine Month. Dating back to 1988, each October is a chance to toast to the bountiful harvest and the farmers, winemakers and local supporters that help make Virginia Wine what it is today.
There's something magical about October in Virginia Wine Country. A hint of a chill enlivens the air, the foliage bursts with brilliant color and glasses everywhere are raised to celebrate the harvest— the perfect backdrop for a new adventure.
Pick a vineyard or a weekend. Plot out the perfect itinerary or follow wherever the road takes you to explore the shifting landscape and extraordinary wines of Virginia.
Find Celebrations
Now through the end of the month, wineries are opening their doors to celebrate the harvest and share their gratitude for local supporters like you. Find special dinners, festivals and exclusive experiences this October.
Harvest Party lands on the third weekend of October each year. Virginia's home-grown holiday is the perfect opportunity to come together as a community for a toast to our region. Meet with winemakers, spend an evening in the vineyards and gather for a feast of Virginia-grown food and wine. Find a celebration near you.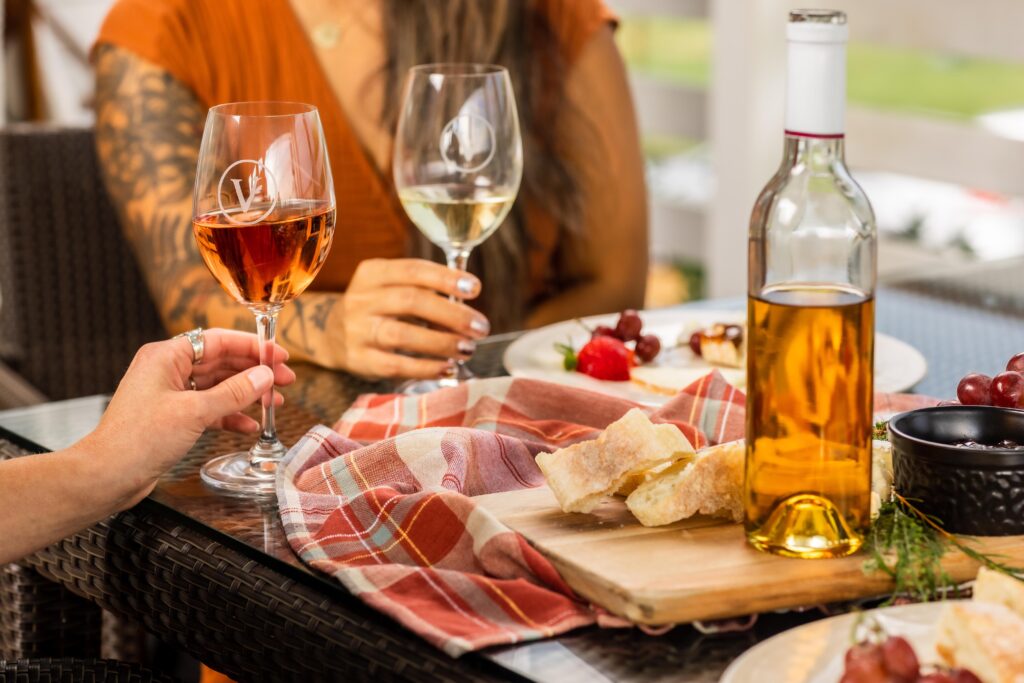 Support Local
The spirit of Virginia Wine Month is to celebrate local. From experimenting with local flavors to supporting small businesses near you, each October is a chance to toast to the vibrant community that makes Virginia, Virginia.
Take Advantage of Special Offerings
Exciting things are happening all month long in Virginia Wine Country. Here's just a few things to look forward to:
In addition to events, select wineries are offering bundles of locally crafted wines, food and products. From discounts on 3-packs of wine to special releases, there are new ways to try and experience #vawine favorites. Browse through celebrations and bundles: virginiawine.org/pages/hp-2022
In the last few months to use the 2022 Gold Medal Wine Trail, we're offering new ways to win. Check-in to five new stops during the month of October to be entered in a raffle to receive a free one-night stay in the heart of Virginia Wine Country. Two lucky passholders will be selected. More details: virginiawine.org/pages/gmwt-vwm-raffle
This Virginia Wine Month features a limited edition wine release of Cornus Virginicus Edition 1, a special collaboration between Barboursville Vineyards and the First Lady of Virginia, Suzanne S. Youngkin. The wine was crafted in celebration of Virginia agriculture and will include a donation to Virginia 4-H and Virginia FFA. To learn more, visit virginiawine.org/pages/cv
Follow @vawine on social media to keep up with new and exciting happenings and enter in a special giveaway later this season. 
Explore the Vineyards
From the Blue Ridge Mountains to the rolling hills in the Shenandoah Valley and lush coastal plains, the bucolic views of fall are calling you to explore Virginia's vineyards. Use the resources below to plan your next adventure. 
With over 300 wineries across the state providing world-class wines, culinary experiences and unique offerings, Virginia Wine Country has something for everyone— now and every time of year.
View more Virginia Wine Month guides, here.
More Virginia Wine Stories