September 19, 2019
Harvest Party: Celebrate Virginia's Bounty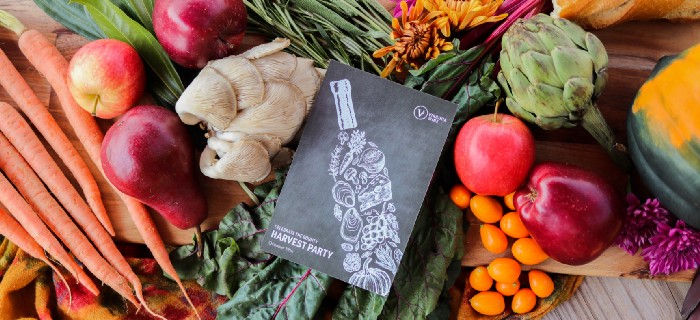 As autumn falls upon the Commonwealth, it is a breathtaking time to step foot in Virginia's wine country. With harvest coming to a close, foliage bursts with vibrant hues and a chill enlivens the region. This season beckons for celebration, and so, October marks the start of Virginia Wine Month — a tradition that began in 1988. Today, we celebrate with Virginia's home-grown holiday, Harvest Party.
Harvest Party is a day for the Commonwealth to come together to toast the richness of our region. Where people in the city, the country and on the shore gather in restaurants, vineyards, private homes and open fields for a feast of Virginia-grown food and wine.
October 19th marks the official day to celebrate Harvest Party, but we welcome your celebration throughout the month as it suits you. There are endless ways to join in and very few rules: Virginia sourced food, gracious hospitality and bottles of Virginia Wine.
Throw a Harvest Party
Let your favorite local foods and wines be the center of your feast. You can find a list of Virginia Wine retailers across the state here. If you are looking for some inspiration, visit our Harvest Party website for recipes or discover a new Virginia wine and food pairing.
Find a Harvest Party Near You
There are harvest parties being hosted around the state at vineyards and restaurants. Find one near you.
When you're celebrating the bounty of our region make sure to share it with the world using #harvestpartyva, #vawinemonth and #vawine. Cheers to the bounty of Virginia and enjoy celebrating what makes us… us!
More Virginia Wine Stories