March 10, 2022
Your Virginia Wine Adventure Awaits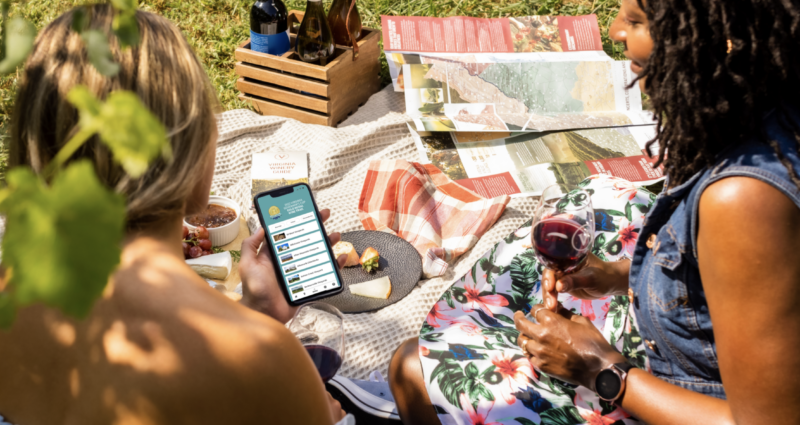 With over 300 wineries across the Commonwealth to choose from, the 2022 Gold Medal Wine Trail helps narrow your search and connects you with some of the best #vawine has to offer. A mobile passport that includes all 65 gold medal winning wineries, cideries and meaderies from the 2022 Virginia Governor's Cup®, your next adventure begins with a click of a button.
Sign up for free at taste.virginiawine.org and follow the trail to discover award-winning wines that embody the grace, grit and experimental spirit of Virginia.
As you travel, you'll find exclusive offers and discounts at several participating locations. From BOGO tastings to special gold flights and 20% off wine bundles, the opportunities to sample the best of Virginia are endless. And the more you visit across the Commonwealth, the more prizes you can redeem.
Once you reach 5 check-ins一easily done in a wine-filled weekend, you'll automatically be entered in monthly raffles from May through October to win a $100 gift card to one of the 2022 Governor's Cup Case and Best in Show Cider winners. At 15 check-ins, you'll earn a Virginia Wine hat. Other prizes include a Virginia Wine apron at 20 check-ins and a framed Virginia Wine Country art piece at 30 check-ins. Swipe to see the prizes below.
After sampling 610+ entries, world-class judges awarded 127 gold medals to 65 Virginia wineries, cideries and meaderies. Learn more about the 2022 Virginia Governor's Cup® and view the winners here.
Sample all the award-winning wines on Thursday, March 24 at the 2022 Virginia Governor's Cup Celebration. An evening like no other, this year's celebration will provide special access to Virginia's top winemakers and allow you to sample 100+ Virginia wines plus culinary delights prepared by local chefs. Tickets are limited, purchase today!
More Virginia Wine Stories