August 10, 2023
Planning Your Fall Virginia Winery Visit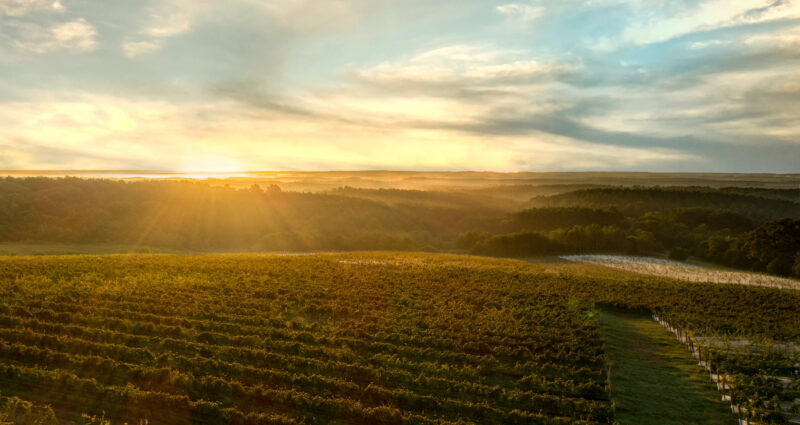 With summer dwindling to an end, crisp autumn breezes will soon sweep through the rolling hills of Virginia. As the changing leaves paint the vineyards landscapes with warm hues, there is no better time to embark on a memorable journey through the state's charming wine country. Experience this magical time and plan an itinerary for your next Virginia Wine getaway.
Utilize Virginia Wine Resources
Virginia is home to over 300 wineries in 10 distinctive regions and 8 American Viticultural Areas. With so many vineyards to visit, utilize these one-click resources to start your planning journey.
Explore Virginia's Wine Regions
Whether you're interested in rolling hills, sandy shorelines or a historical backdrop, the Virginia Wine regional guides will help you explore the perfect destination for your wine adventure.
Plan Your Visit!
Each region is home to varied wines, landscapes, and experiences that make up Virginia's diverse offerings. Utilize search tools to narrow down a specific itinerary within your region of choice.
Filter searches for vineyards by accommodation features and varietals produced. If you're unsure where to start with Virginia's wine types or are looking for a particular varietal, check out this graphic
Explore vineyard profiles for an in-depth look into their wine offerings and amenities
Find a 'nearby wineries' search at the bottom of each winery profile to extend your itinerary
Search all winery events here, making it easy to align your visit with tasting, festivals, or other happenings
Fall is the perfect time to personalize and plot out your perfect itinerary– combining the picturesque foliage while experiencing the artistry of winemaking in Virginia. Start planning today!
More Virginia Wine Stories