November 29, 2021
Winter in Virginia Wine Country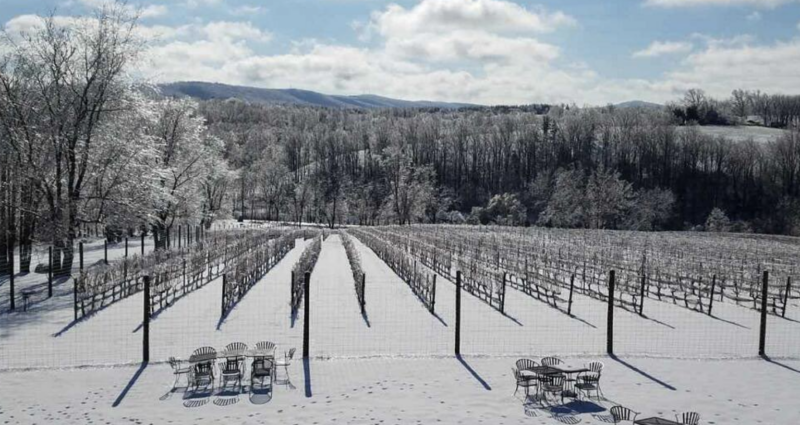 Photo: Cana Vineyards
As the winter season sets in and brings cooler days, Virginia Wine Country remains as beautiful and welcoming as ever. Explore offerings from wineries all across the Commonwealth to help make your visit cozy and accommodating—and discover ways to bring the festivities home with you. 
Fireside Tastings
Nearly all Virginia wineries are offering an outdoor heating experience to help make your stay more comfortable. Fire pits, gas fire tables and "Fire Globes" are available on a first-come, first-serve basis or by reservation. Many are free of charge while others need to be reserved for a small fee. It's helpful to check with wineries ahead of time to determine exact offerings. 
Igloos, Tents & Private Rooms
Igloos, clear, enclosed plastic bubbles, provide a unique and private experience for you and your friends and family. Many wineries added these to their winter offerings, while some continue to add the option. For example, these experiences will be available at Cave Ridge Vineyard in January.
Tents are another fun way to share a personal and distanced experience with your party. These aren't your average tents, either. For example, Iron Heart Winery offers 15- and 20-foot enclosed bell tents that are heated with small wood stoves and furnished with antique home furniture and decor. You can find similar experiences at Potomac Point Vineyard & Winery, Keswick Vineyards and Coyote Hole Ciderworks. 
Private room rentals are another great option to stay warm, but also secured ahead of time and safely distanced. Effingham Manor Winery is offering private rooms for reservations in their Manor House, providing a special tasting experience in the likeness of home.
Beyond igloos, tents and other private spaces, several wineries have heated and enclosed porches and patios suitable for any wintery day. For a more comprehensive list of wineries with outdoor heating and rental options, visit here.
Seasonal Wines, Bundles & Gift Packs
Wineries are catering to all your holiday needs this season, from locally curated pairings to special wine packs suitable for your table or gift-giving.
Across wine country, you'll find mulled wine, wintery food and wine tastings (Fox Meadow Winery), bundles (James River Cellars Winery, Granite Heights Winery) and even advent calendars (Keswick Vineyards). Use these discounts and specials to stock up for the year and check off gifts on your list.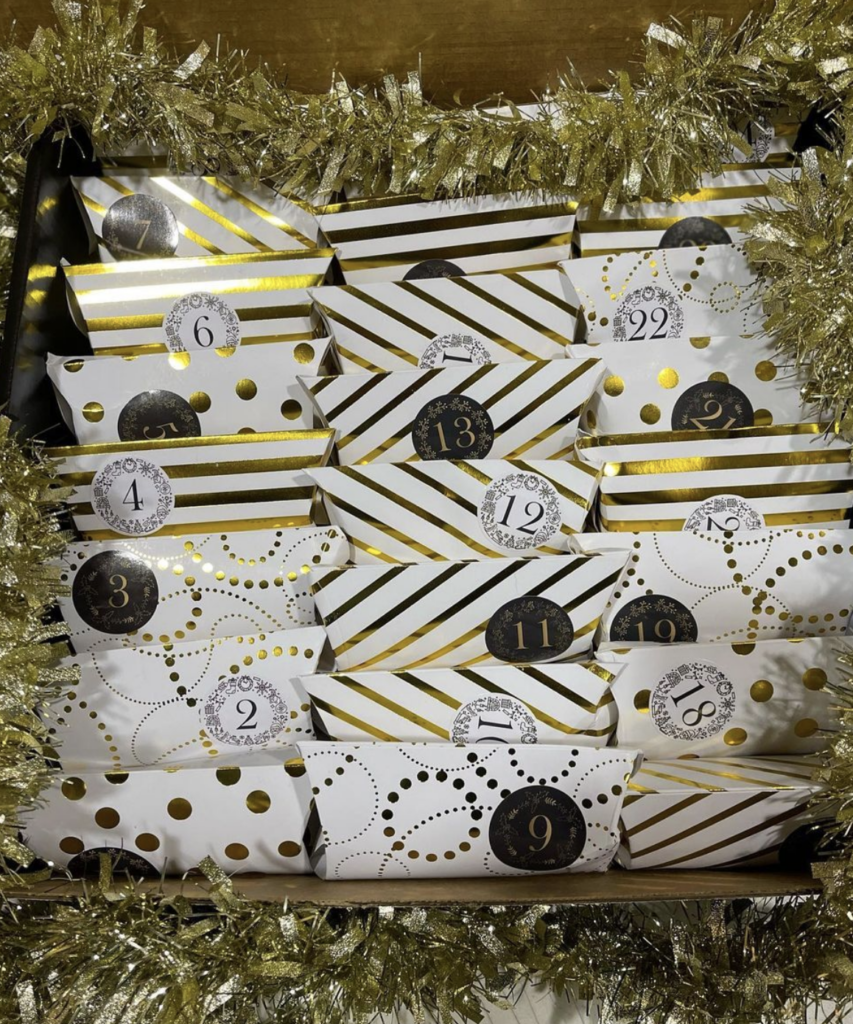 Take Home Kits
Many wineries are also supplying mulled wine kits—the perfect addition to any holiday celebration or cozy night in. You'll also find kits to enjoy while at several wineries, from s'mores to winemaking, creating a special and personalized visit for everyone.
Events For the Family
The holidays are filled with family and friend festivities. Keep the celebrations going at a winery nearby. Many wineries are hosting events perfect for the whole group—children included.
Here are some to look forward to:
Check out virginiawine.org/events for a full list of events throughout the winter.
For more details including hours of operation, reservation requirements and offerings, please contact local wineries directly.
More Virginia Wine Stories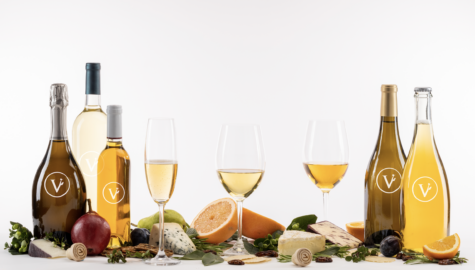 November 15, 2021
A Taste of Winter
As the warmer seasons fade, glasses are often filled with heartier reds. But winter isn't just for red wines. Stay cozy with Virginia's diverse white wines perfect for pairing or […]
Read More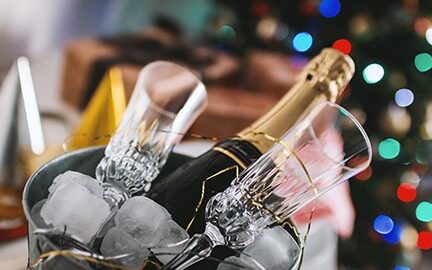 December 4, 2018
5 Ways To Celebrate The Season At Virginia Wineries
1. Nibble on seasonal goodies Get into the holiday spirit by satisfying your sweet tooth. Wineries are offering cookie decorating or even an entire weekend dedicated to s'mores. Have more of a savory […]
Read More