September 29, 2023
35 Things to Know in Celebration of 35 Years of Virginia Wine Month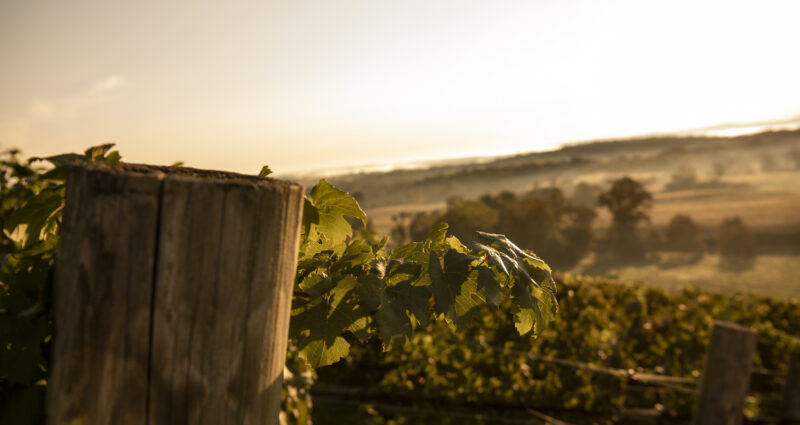 October marks the annual celebration of Virginia Wine Month, a time to raise a glass and honor the community of winemakers and wine lovers that set Virginia apart. Since the original proclamation of Virginia Wine Month in 1988, Virginia Wine has seen incredible growth. October serves as a time for all Virginia Wine lovers to toast to the bounty. 
To celebrate 35 years of Virginia Wine Month, read along for 35 things to know about Virginia Wine:
35 Years
Three and a half decades ago, the inaugural Virginia Wine Month was formally announced by Governor Gerald Baliles in the Rose Garden at the Executive Mansion in Richmond, VA.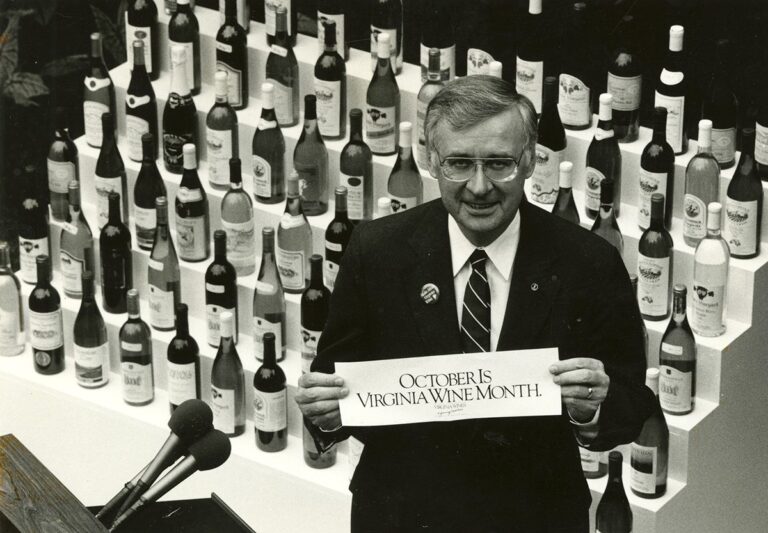 Nation's Oldest Wine Month
Virginia has the longest running continuous wine month in the nation!
Annual Governor's Proclamation
Governor Glenn Youngkin is the 10th governor to toast to the beginning of Virginia Wine Month celebrations with an official proclamation.
Peak foliage and picturesque vineyards
Virginia vineyards are known for their scenic beauty, providing not only ideal grape-growing conditions but stunning views for visitors. October sees peak foliage across the state, making it a stunning time of year to explore.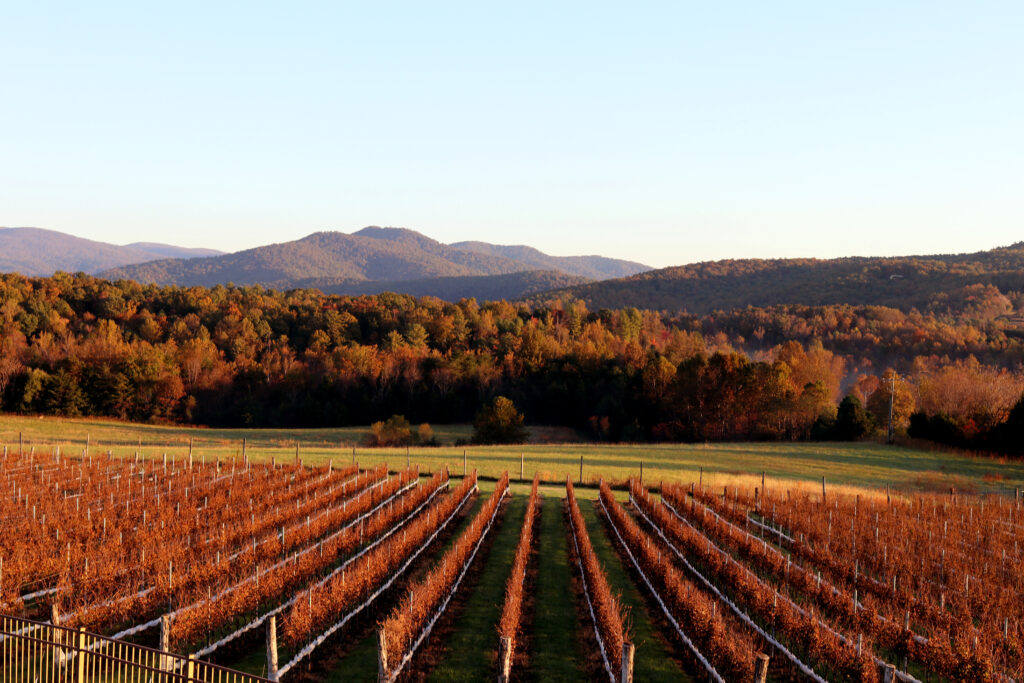 Growth of Vineyards
In 1988, the state had about 1,300 acres under vine. Today, there are over 5,000 acres across the Commonwealth.
Growth of Wineries
During the first wine month there were 40 wineries, today there are over 300 wineries.
5 years of Harvest Party
Harvest Party is our home-grown holiday, celebrated on October 21 this year, serves as the day when the Commonwealth comes together to raise their glasses in honor of our region's bounty. 2023 marks the 5th year of these celebrations.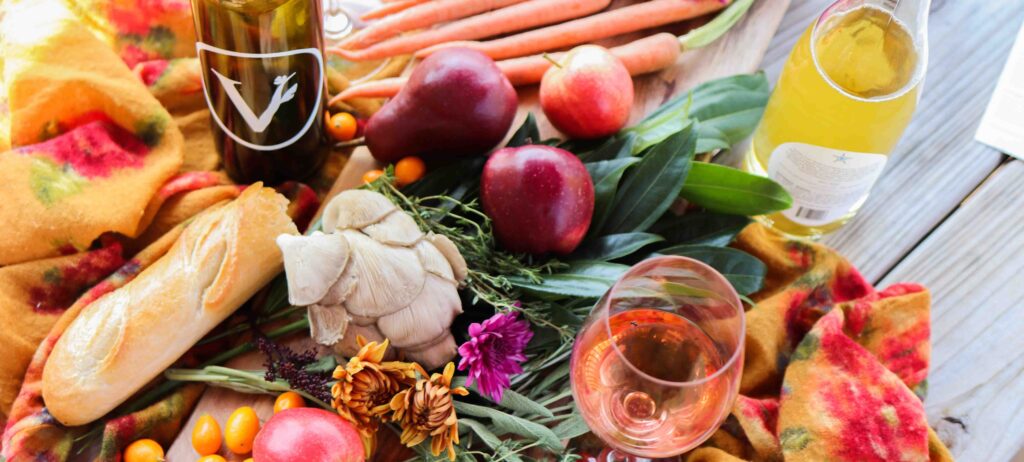 30+ varieties
With over 30 varieties planted throughout the state, Cabernet Franc, Petit Verdot, Petit Manseng, Viognier and Chardonnay are some of the most popular grapes.
Cabernet Franc Excels
Cabernet Franc has become the most planted grape in Virginia, surpassing Chardonnay.
Vinifera dominates
Over 82% of grape plantings in Virginia are Vitis Vinifera, hybrids make up just under 15% and American grapes, predominantly Norton make up the rest.
Virginia Governor's Cup
Virginia is home to one of the most stringent wine competitions in the U.S. Each year, world-class judges gather to award the best wines in the state. Stay up to date for this year's Governor's Cup Gala tickets.
8 American Viticultural Areas
Virginia has expanded with 8 official AVAs, the newest being the Virginia Peninsula AVA.
10 Distinct Regions
The 8 AVAs can be found amid 10 distinct regions, from rocky mountain slopes to sandy waterfront shores, Virginia is brimming with character.
Cornus Virginicus II
A specialty wine has been blended in celebration of Virginia agriculture. The limited-release wine project was a collaboration between the First Lady of Virginia, Suzanne S. Youngkin, and Melanie Natoli, winemaker at Cana Vineyards and Winery of Middleburg, and is now available.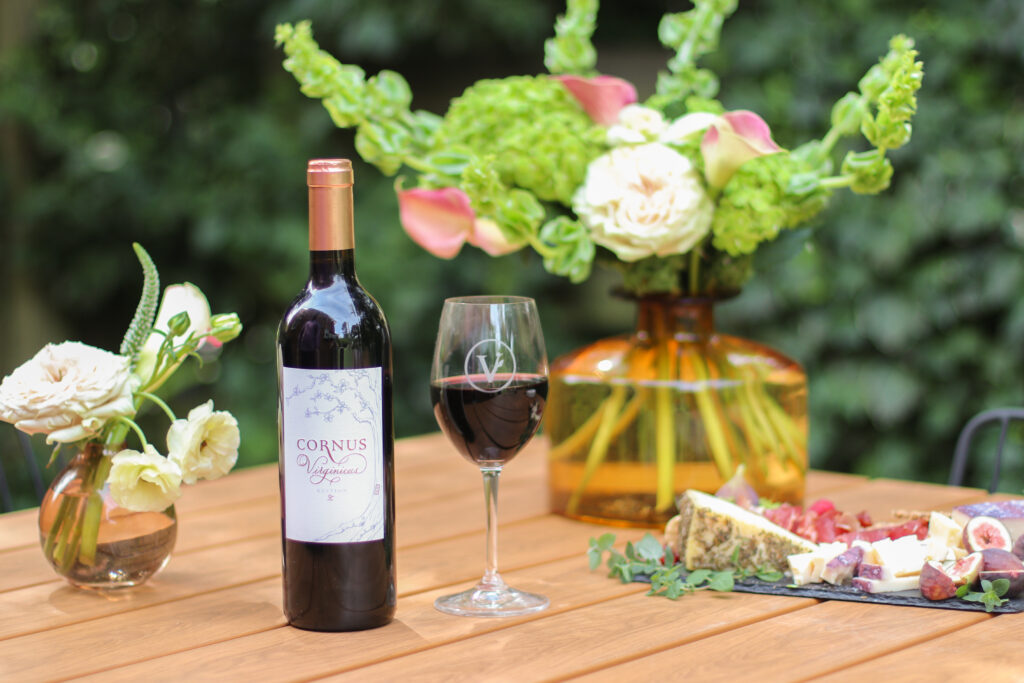 Wine Enthusiast Nominations
Virginia has two nominations for the 2023 Wine Enthusiast's Wine Star Awards, which celebrates the outstanding leaders of the global wine industry. Virginia Wine saw nominations for Wine Region of the Year: Charlottesville, Virginia and American Winery of the Year: Barboursville Vineyards.
Economic Impact
A study finds the economic impact of Virginia wines to be an estimated $1.73 billion providing over 10,000 jobs to Virginians.
Norton: Virginia Native
America's oldest wine grape, Norton, was born in Virginia. Some talented Virginia winemakers are working to restore Norton to its prominence as America's native grape.
Gold Medal Wine Trail
We are home to the Gold Medal Wine Trail for a planned gateway to some of Virginia's finest wineries. The pass offers not only exceptional wine experiences but also opportunities for discounts and prizes along the way, sign up today.
A mix of Old World and New
Virginia wines craftily blend the subtlety of the Old World with the boldness of New World. Perfectly shown on the map with Virginia sitting halfway between Europe and California.
400-year Experiments
Virginia's wine history is older than the country itself with the first vines being planned twelve years after English colonists first settled in Jamestown.
Engaged Pioneers
Our evolution as a wine region has stemmed from our wine pioneers' ability to read the signs from the soil and follow what the fruit wants, year after year. Learn more from some of the individuals whose passion and perseverance carved Virginia wine into what it is today. 
Featured Partners
Many wineries have cultivated strong partnerships with restaurants and retailers, allowing their wines to reach wine lovers outside of the tasting room. Support featured partners and find Virginia Wine near you.
Sustainable Wine Practices
Many Virginia wineries are committed to sustainable and eco-friendly winemaking practices, reflecting a dedication to environmental stewardship.
Innovative Wine Making
Virginia's wine community is known for innovative approaches and techniques to continually enhance the quality and distinctiveness of their wines. You'll find groups like the Virginia Winemakers Research Exchange, working hard with winemakers across the state to bring exquisite wines to your glass.
Virginia's Viticultural Research
Virginia is a hub for viticultural research, with programs conducting studies to improve growing techniques, disease management, and vineyard sustainability. From experimental vineyard sites to grape-breeding programs, the hard work never stops.
The state is home to renowned viticultural and enological programs in various universities, contributing to the high standards and continuous improvement of the wine industry.
Expanding opportunities and cultivating diversity
Various groups like Oenoverse, the Verasion Project, Virginia Wine Women and more are seeking to create opportunities and further the inclusivity found in the Virginia Wine communities. Follow each group for more information, or join this year's Two Up Wine Down festival.
Rise in Wine Incubators
In recent years, wine incubators have provided aspiring winemakers with invaluable resources, mentorship, and collaborative spaces to nurture and elevate the burgeoning wine industry in the state. Organizations like Commonwealth Crush and Walsh Family's Winemaker Studio are fostering the next generation of winemakers in Virginia.
Virginia Winery Guide
As you drive through the picturesque countryside of Virginia, you'll find vineyards scattered about. Request a free physical copy of the winery guide to keep handy.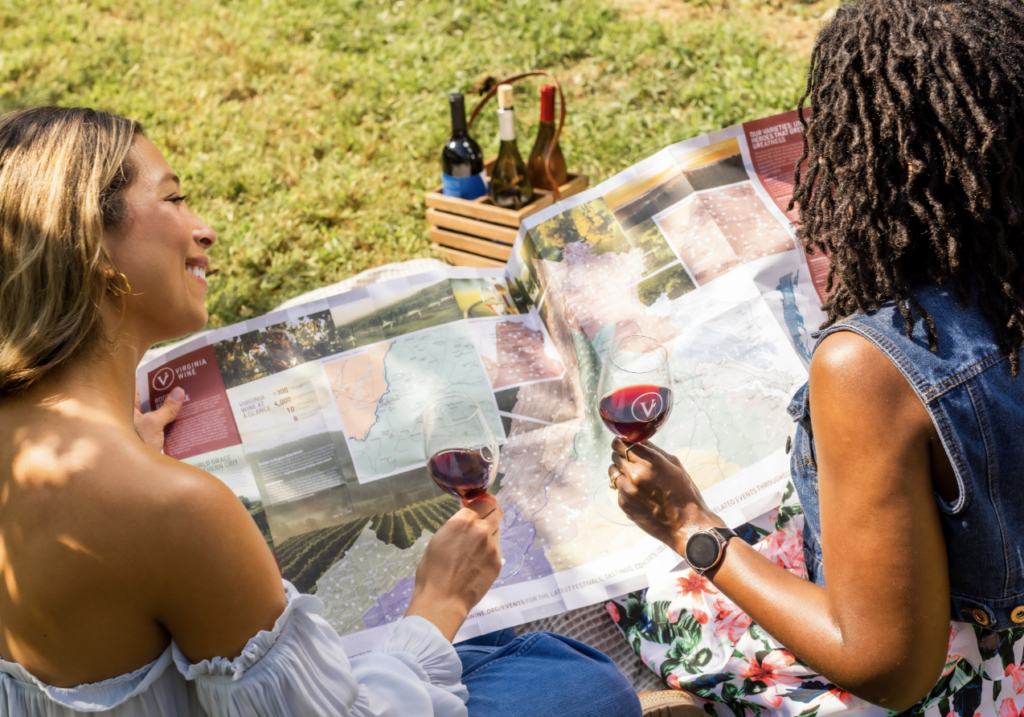 On-the-go access
If a physical map isn't your preference, download the Virginia Wine app for on-the-go access. Search vineyards nearby, view hours and save favorite wineries to your account.
Explore new wineries
Did you know you can view the newest wineries added to virginiawine.org? Click here and sort by newest to new winery to experience.
Unforgettable Wine Events
Virginia Wine Month is marked by an array of captivating events, including winemaker dinners, educational vineyard tours, and themed tastings, offering a diverse experience for wine lovers throughout October.
Perfect for Pairing
Virginia wine is an ideal choice for creating the perfect pairing that complements and enhances any meal. 
Luxury dining offerings
These wineries offer full restaurant service, a foodie's ideal way to enhance a winery visit.
Stay overnight in Virginia's vineyards
Nearly 50 Virginia Wineries have overnight accommodations. View them here and plan your next getaway.
Continuing Growth and Excellence
As we enter the 35th year of Virginia Wine Month, we're toasting to the achievements, growth, and innovation within Virginia's wine industry. Cheers to another 35 years of Virginia Wine!
More Virginia Wine Stories