March 29, 2022
The 40th Anniversary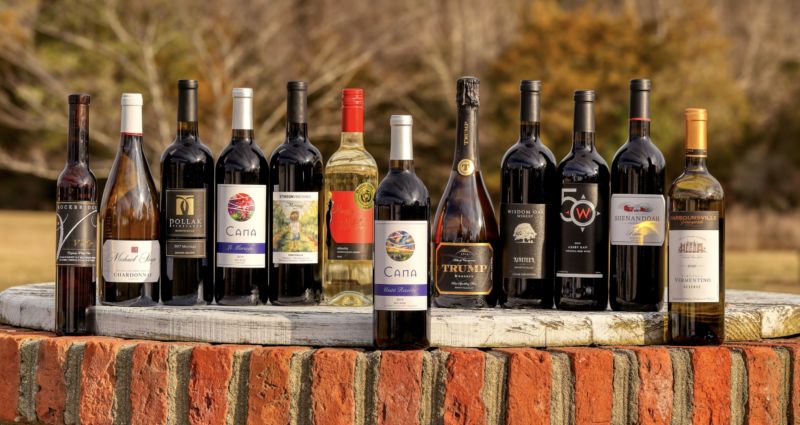 Two years after the last in-person event to commemorate the 2020 Virginia Governor's Cup®, the #vawine community gathered once again on March 24 in honor of the 40th anniversary of the competition. This year, the celebration offered a chance for Virginia Wine fans to take a front-row seat and enjoy the experience firsthand.
A Celebration to Remember
For the first time ever, the 2022 Virginia Governor's Cup® Celebration brought together wineries, trade and media partners, state officials and Virginia Wine fans in celebration of the world-class wines and winemakers propelling the Virginia Wine industry forward.
Since 1982, the Virginia Wineries Association's Governor's Cup® competition has highlighted the growth and innovation of Virginia wines, recognizing wines with gold, silver and bronze medals. This year, after receiving a record-breaking number of entries (615), judges awarded 127 gold medals to 65 wineries, cideries and meaderies.
For the attendees—that meant 100+ wines to sample from at this year's event. Upon entering, guests were welcomed with a program and a glass for sampling. Scattered throughout Richmond's premiere event space Main Street Station, wineries offered a taste of their best wines.
In addition to charcuterie and gourmet food stations, some of the best and up-and-coming local chefs provided small bites packed with fresh flavor. View the full list below:
Unveiling the Best
After two hours of sampling award-winning wines and culinary delights, Virginia wine leaders took to the stage to announce this year's Governor's Cup® Case and invite Virginia's Secretary of Agriculture and Forestry Matt Lohr and Governor Glenn Youngkin to unveil the evening's top awards: Best in Show Cider and the coveted Governor's Cup®.
Fitting for such a momentous anniversary, the 2022 Virginia Governor's Cup® was presented to Melanie Natoli, the first female winemaker to accept the honor in over twenty years, on behalf of Cana Vineyards & Winery of Middleburg for the 2019 Unité Reserve— a signature estate red blend of Merlot, Cabernet Franc and Petit Verdot.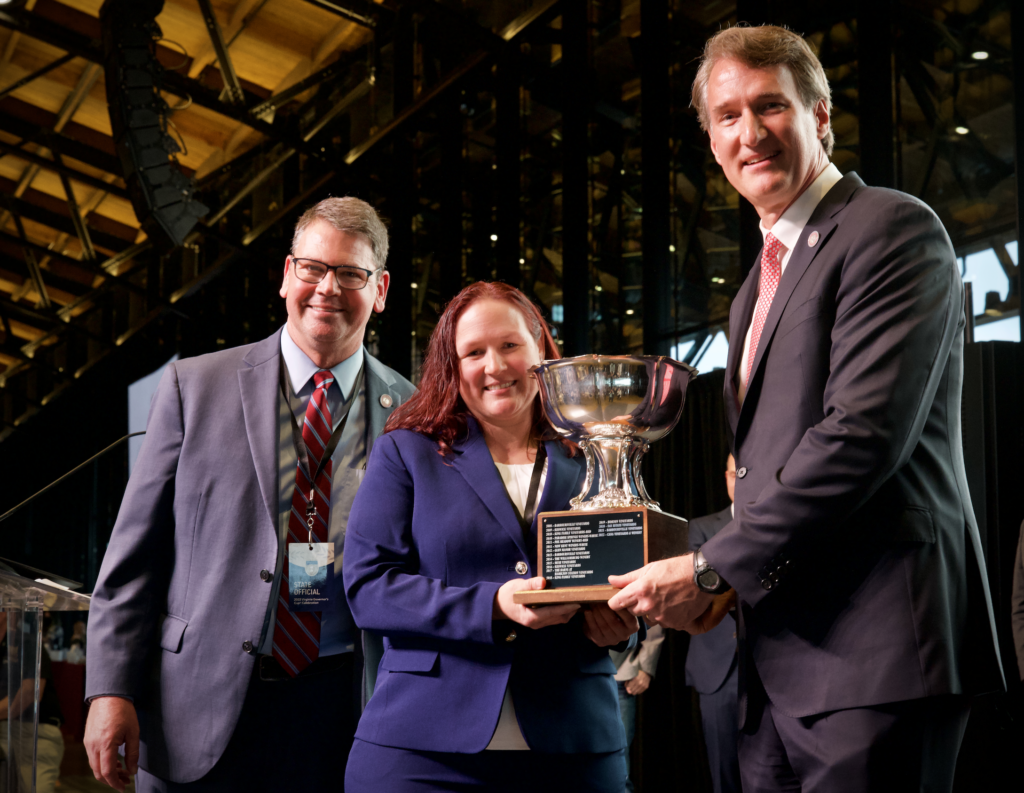 ​​The 2019 Unité Reserve will be featured alongside 11 other wines in the Virginia Governor's Cup® Case, a collection of the competition's 12 highest scoring wines. Cana Vineyards also placed a second meritage blend in the case with its 2019 Le Mariage. In total, four of the twelve wines were produced by female winemakers.
The full case includes:
Cana Vineyards & Winery of Middleburg – 2019 Unité Reserve
50 West Vineyards – 2019 Ashby Gap
Barboursville Vineyards – 2020 Vermentino Reserve
Cana Vineyards & Winery of Middleburg – 2019 Le Mariage
Maggie Malick Wine Caves – 2020 Albariño
Michael Shaps Winery – 2019 Chardonnay
Pollak Vineyards – 2017 Meritage
Rockbridge Vineyard – 2018 V d'Or
Shenandoah Vineyards – 2019 Reserve Red
Stinson Vineyards – 2017 Meritage
Trump Winery – 2015 Brut Reserve
Wisdom Oak Winery – 2019 NINETEEN
The Virginia Governor's Cup® Case includes a variety of styles and represents three leading wine regions across the Commonwealth: Central Virginia, Northern Virginia and Shenandoah Valley. Seven wines in the case are meritage, Bordeaux-style blends—wines that balance the subtlety of the Old World with the boldness of the new, embodying Virginia's unique place in the world. Elegant, expressive white varietals also tell the story of this year's competition with Chardonnay, Vermentino, Albariño, sparkling and a dessert rounding out the case.
For the second consecutive year, Virginia cider was judged in its own category with the highest scoring cider named "Best in Show." Earning three gold medals in this year's competition, Albemarle Ciderworks received the top cider recognition for its 2019 Virginia Hewes Crab.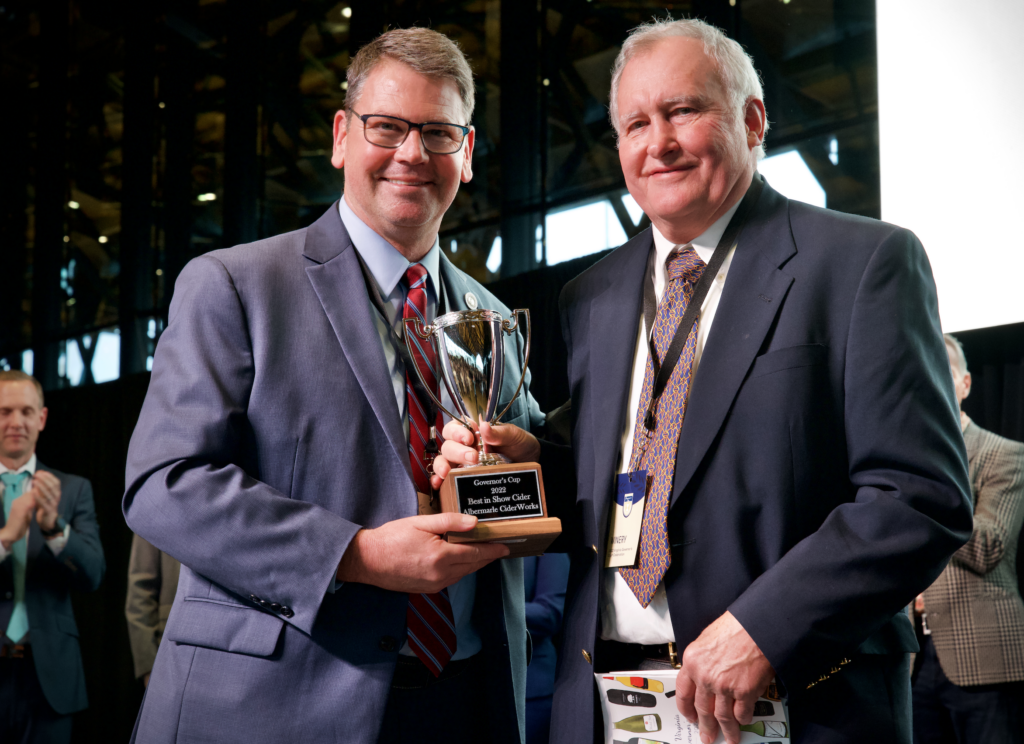 In addition to the in-person celebration, Virginia Wine fans could also be a part of the evening from the comfort of their home. Broadcasted on Facebook and YouTube, VWA Governor's Cup Chairman Justin Rose announced each of the 12 winning-wines that comprised the Case. The online reveal provided an inside look at the award-winning wineries and winemakers. Discover the process of making each bottle—from tending the vines in the vineyard to blending in the cellar and bottling.
While the competition itself may be over, there are more opportunities to experience the award-winning wines and taste the best of Virginia:
Governor's Cup Case® & Best in Show Cider Tasting
The Virginia Wineries Association is hosting a special Governor's Cup® tasting at multiple host wineries across the state on May 19 from 6:30 to 8:30 p.m.
Gold Medal Wine Trail
Taste all of this year's gold medalists (65) with 2022 Gold Medal Wine Trail. Now through December 31, 2022, we're offering new and exclusive Virginia Wine prizes as you make your way through Virginia's wine country. From free tastings of the gold medal wine to discounts on bottle purchases, sign up for free today to receive exclusive access.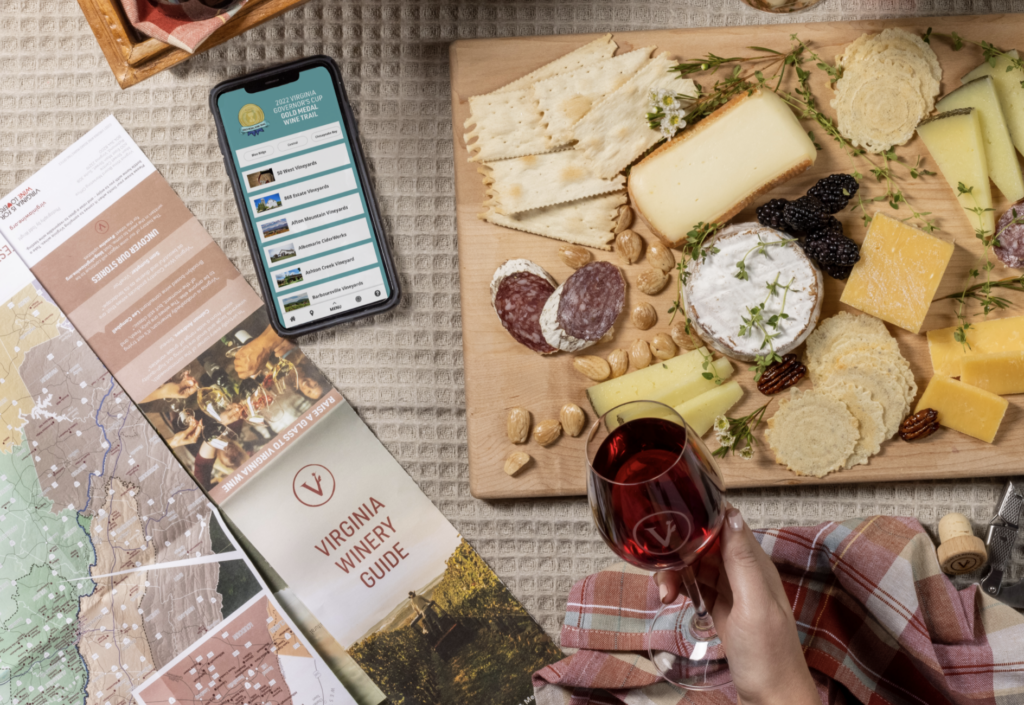 More Virginia Wine Stories