September 2, 2021
A Fresh Take on the Familiar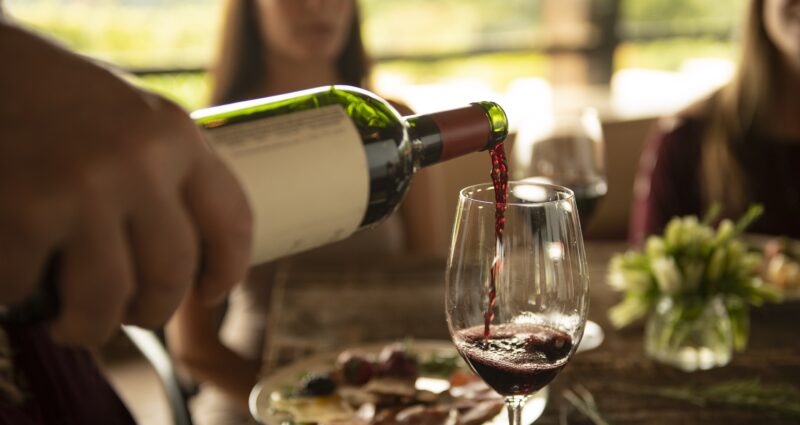 You can learn a lot about Virginia Wine just by looking at a map.
Sitting halfway between Europe and California, Virginia's wines embody this unique position in the world. They are lush but structured; aromatic, expressive and beautifully balanced—blending the subtlety of the Old World with the boldness of the new. Like perfect French spoken with a slight southern drawl.
When asked what wine Virginia is most known for, it's difficult to pinpoint. With ten distinct wine regions, eight AVAs, and diverse terroirs and climates across the state, each winery and vineyard has something unique to offer.
The three most planted grape varietals among Virginia vineyards are Chardonnay, Cabernet Franc and Merlot. Petit Verdot and Viognier are also well-known across the Commonwealth as the fourth and fifth highest yielding grapes, respectively. These vinifera may seem commonplace to some, but Virginia offers a fresh take on the familiar—exhibiting an elegance and boldness that bends tradition.
Bordeaux-style red blends make up some of the most beloved and highly acclaimed wines coming out of the Commonwealth. While their blending percentages vary greatly across vineyards and vintages, the end products are consistently lush and layered—built to age but hard to resist right now.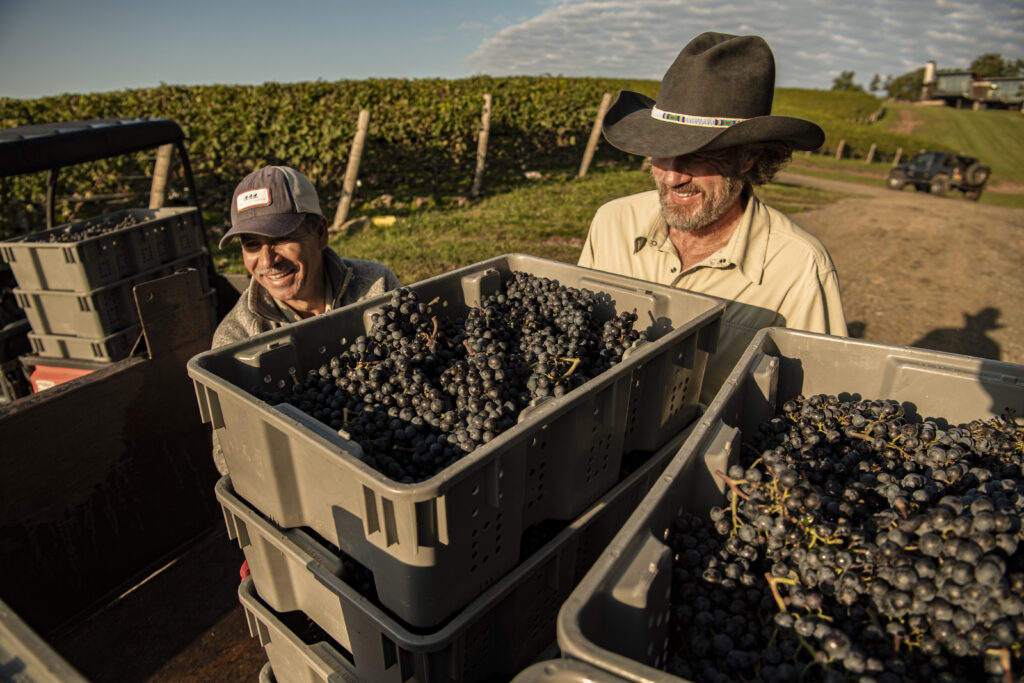 A common thread throughout, Virginia Wine is full of innovators. Beyond the most planted and produced, there are several up-and-comers and experimental blends that are sure to be crowd pleasers.
One such example, Petit Manseng, is here to stay. Quickly growing critical-acclaim, Petit Manseng is most commonly made as an off-dry or dessert wine rich with fruit and spice expression. Albariño is a highly aromatic grape that takes on the characteristics of its region, giving you some of the best sips and savors true to Virginia. White wines in general are being experimented with in new and different ways each year. Many wineries are developing signature white blends to offer alongside signature reds in their tasting room.
Speaking of red, Tannat and Nebbiolo continue to grow in popularity across the state. Offering distinctive flavors and blending Old World and New World styles, these varietals are bringing out some of the best in #vawine.
To learn more about the grapes grown here, visit virginiawine.org/varietals.
More Virginia Wine Stories