Before there were 300+ wineries and over 5,000 acres of grapes, there were pioneers like Diane Flynt who set their sights on producing wine (or cider in this case) in the Commonwealth— pursuing the potential for a flourishing, locally sourced agriculture industry.
Cider is a centuries-old tradition in Virginia, first imported from England as a way to stay hydrated when safe water was scarce. From those humble beginnings, the industry has matured and today, 50 cideries across the Commonwealth are crafting ciders of uncommon diversity and sophistication.
The ensuing years would see an explosion in both the quantity and quality of Virginia wine, thanks in large part to the perseverance and passion of these key individuals. One by one, we'll take a look back at the contributions and discoveries of Virginia Wine pioneers.
---
Diane Flynt
Much like wine, cider has a rich history in America—harkening back to when water wasn't as potable, and settlers needed extra nutrients to keep scurvy at bay. Cider is no longer a matter of public safety, but it's still a beloved delicacy. Diane Flynt brought it back to Virginia.
Flynt's grandfather was a farmer, and her love for agriculture—and apples—began as she picked and ate the fruit straight from the trees. Though she spent the first 20 years of her career in business and banking, she never lost the desire to work the land.
In 1997, after years of studying cider-making and establishing her business acumen, Flynt founded Foggy Ridge Cider, the first modern hard cidery in Virginia. She planted her orchard at 3,000 ft. in the Blue Ridge Mountains, believing firmly in an orchard-focused approach that eschewed unnecessary manipulation or production to "put the orchard in the glass."
In addition to producing her artisanal ciders, Flynt channeled her passion into support for the growing cider community in Virginia and beyond, serving on the Virginia Wine Board and as a Board Member of the Southern Foodways Alliance.
Twenty years and four James Beard Award nominations later, Flynt decided to retire the Foggy Ridge Cider brand, but remains in the orchard to this day, growing apples for other cidermakers and keeping the tradition alive.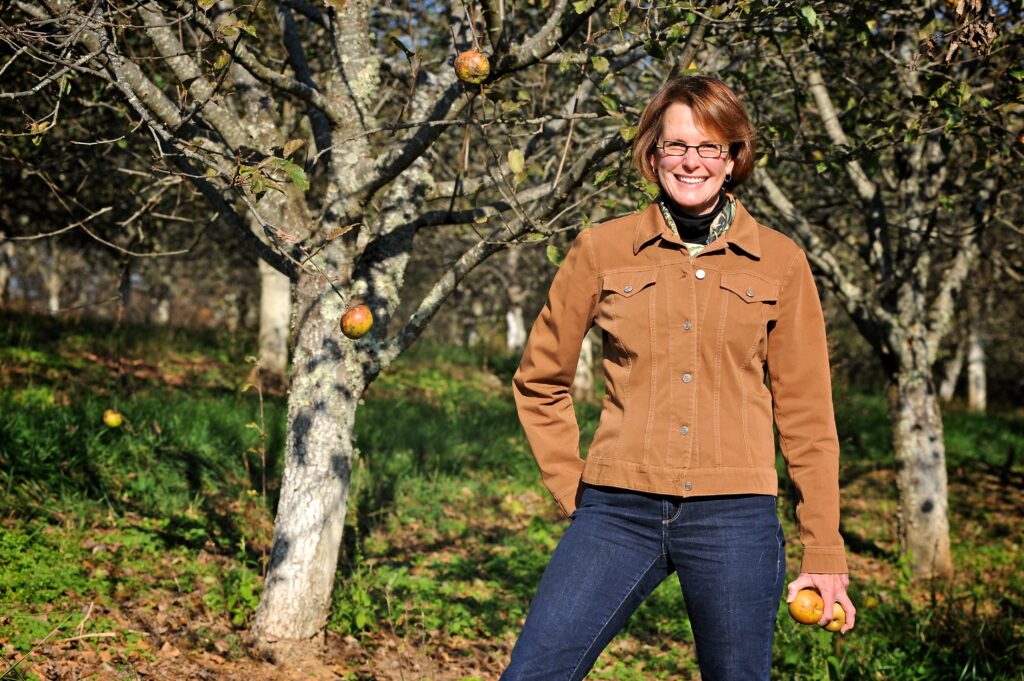 More Virginia Wine Stories