March 31, 2022
The Women of Virginia Wine
"We are few, but we are mighty," said Melanie Natoli, winemaker and vineyard manager at Cana Vineyards and Winery of Middleburg, referring to the strong and growing set of women winemakers and grape growers in the Virginia Wine industry.
There was an extra-special sentiment behind this statement as Natoli stepped onto the stage at the Virginia Governor's Cup Celebration on March 24 to receive the coveted Governor's Cup. In the competition's 40-year history, only one other female winemaker has been honored with the prestigious award (Debra Vascik of Valhalla Vineyards for the 1998 Syrah in 2000).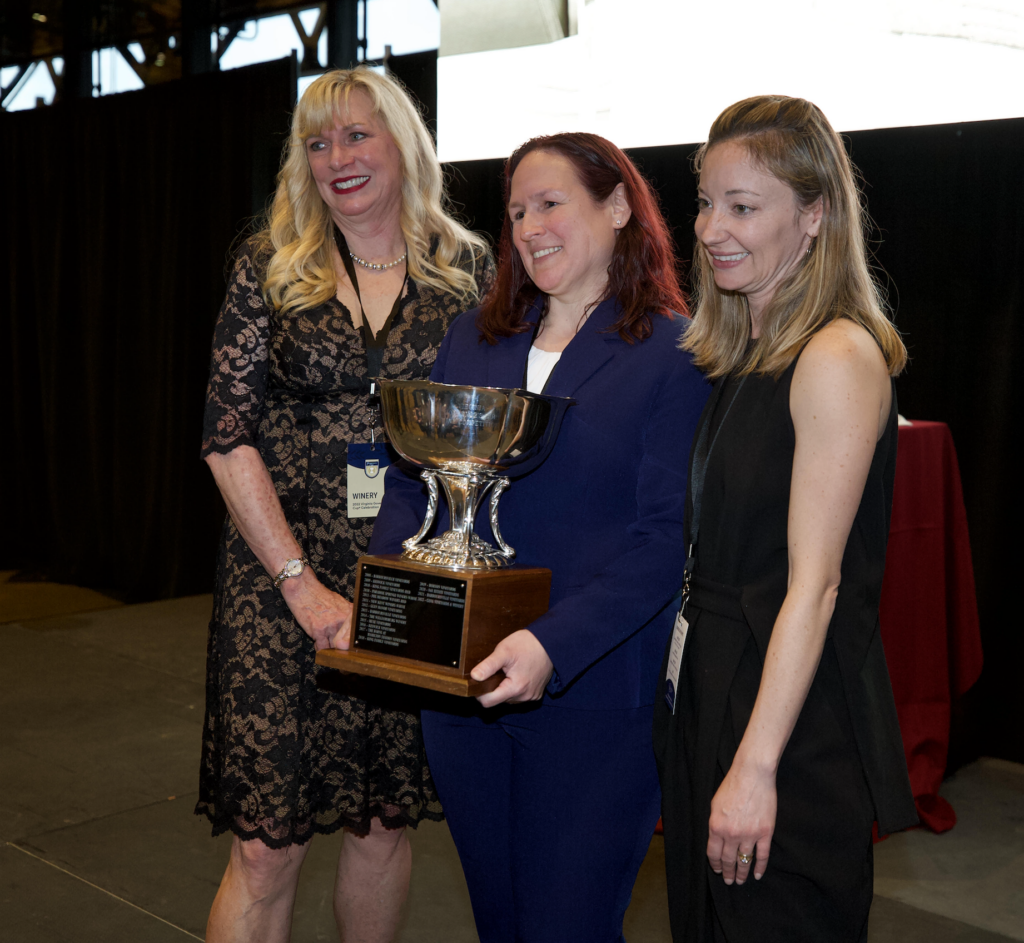 While female winemakers have been recognized in the Virginia Governor's Cup Case before, this is the largest showing yet. Four out of twelve wines in this year's case were produced by women winemakers: Melanie Natoli (2) for the 2019 Unité Reserve and 2019 Le Mariage, Maggie Malick of Maggie Malick Wine Caves for the 2020 Albariño, and Rachel Stinson Vrooman, co-winemaker at Stinson Vineyards, for the 2017 Meritage.
These women are no stranger to recognition. In 2017, Natoli won Woman Winemaker of the Year from the International Women's Wine Competition. Just last year, Malick received the 2021 Winemaker of the Year award from Loudoun Wineries Association.
"I am not the first woman that's making great wines here in the state," Natoli mentions in her acceptance. "A lot of thanks goes to all the other [female] winemakers in the state that have been here for me and right next to me now. I'm glad that this one's for us."
Early Contributors
These strides for female winemakers owe thanks in part to the pioneers across the state. It's impossible to name all the women who came before and continue to drive the industry to new heights, though it's clear that Virginia Wine wouldn't be where it is today without key contributors.
Early winery founders such as Felicia Warburg Rogan (Oakencroft Vineyard) and Juanita Swedenburg (Swedenburg Estate Vineyards), though now closed, laid a foundation for female ownership. Swedenburg notably won a landmark case in the U.S. Supreme Court in 2005 to remove barriers that kept wineries from shipping directly to consumers in other states (Swedenburg v. Kelly). Emma Randel was also one of the first female owners, founding Shenandoah Vineyards in 1979 and successfully helped establish Virginia's first American Viticultural Area in the Shenandoah Valley.
Lucie Morton, internationally recognized author, viticulturist, ampelographer and Virginia Wineries Association Lifetime Achievement Award winner, is one of the most influential women to come out of Virginia. In 1973, she planted one of the first contemporary vineyards (Morland Vineyards) in Virginia at her family's farm in King George County. Her research and growing expertise has helped shape viticulture practices across the east coast. Last year, Morton received the recognition for Wine Industry Network's most inspiring people.
Other notable women in the Virginia Wine industry, still playing a major role today, includes Jenni McCloud, owner of Chrysalis Vineyards and known for the revival of the Norton grape, and Diane Flynt, a major proponent of the Virginia Cider industry and founder of the first cidery in Virginia (Foggy Ridge Cider).
Today's Leaders
New recognition, such as the Governor's Cup win, only adds to the passionate and committed group of women in Virginia Wine today—and it's only a matter of time before the next generation of women is inspired.
Perhaps, one of the strongest examples of generational women in Virginia Wine has been the Horton family. Alongside husband Dennis, Sharon Horton first planted grapes at Horton Vineyards in 1991, marking the introduction of Viognier to Virginia. Sharon was recently recognized for her contributions as the 2022 Monteith Bowl Trophy recipient by the Atlantic Seaboard Wine Association. Daughter and granddaughter, Shannon & Cailtin Horton, have carried on the tradition as winemakers.
There are women involved in all aspects of the winemaking process across Virginia, including winemakers like Chelsea Blevins (Fifty-Third Winery and Vineyard), Corry Craighill (Septenary Winery), Katell Griaud (Slater Run), Kirsty Harmon (Blenheim Vineyards), Sudha Patil (Narmada Winery), Maya Hood White (Early Mountain & R.A.H. Wine Co.) and many more. You'll also find countless women supporting these winemakers in ownership roles and from the vineyards.
Leading the charge
Across the many organizations that help guide the Virginia Wine industry, women are leading efforts that inspire growth and development.
Jennifer Breaux, Vice President of the Virginia Wineries Association, Breaux Vineyards
Emily Hodson, Regional Representative of the National Grape Research Alliance, Virginia Winemakers Research Exchange, Veritas Vineyard and Winery 
Courtney Mailey, Virginia Wine Board, Board Director of the Virginia Winery Distribution Company, Blue Bee Cider
Aubrey Rose, Virginia Wine Board, Rosemont Vineyards
Megan Seibel, Vice Chair of the Virginia Wine Board, Virginia Tech, Mountain View Farm Vineyard 
Anne Shelton, President of the Virginia Association of Cider Makers, Albemarle Ciderworks
Jeannette Smith, Vice President of the Virginia Vineyards Association, VineSmith Vineyard Services
Joy Ting, Exchange Coordinator of the Virginia Winemakers Research Exchange
View all the women holding roles in these industry organizations here.
As representation in the industry continues to grow, especially among leadership roles, the future of Virginia Wine looks bright.
To conclude this Women's History Month, we celebrate the rising stars and the pioneers who came before. From the grape growers to the winemakers, the owners and everyone in between, the Virginia Wine community raises a glass to you.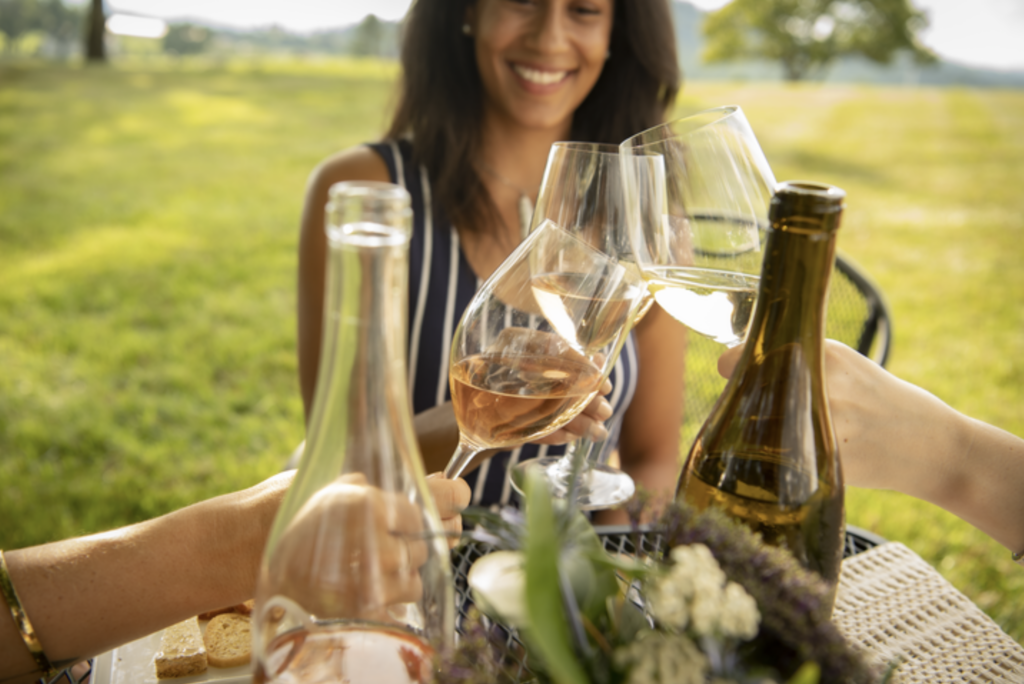 More Virginia Wine Stories