October 4, 2021
Toast Local with Harvest Party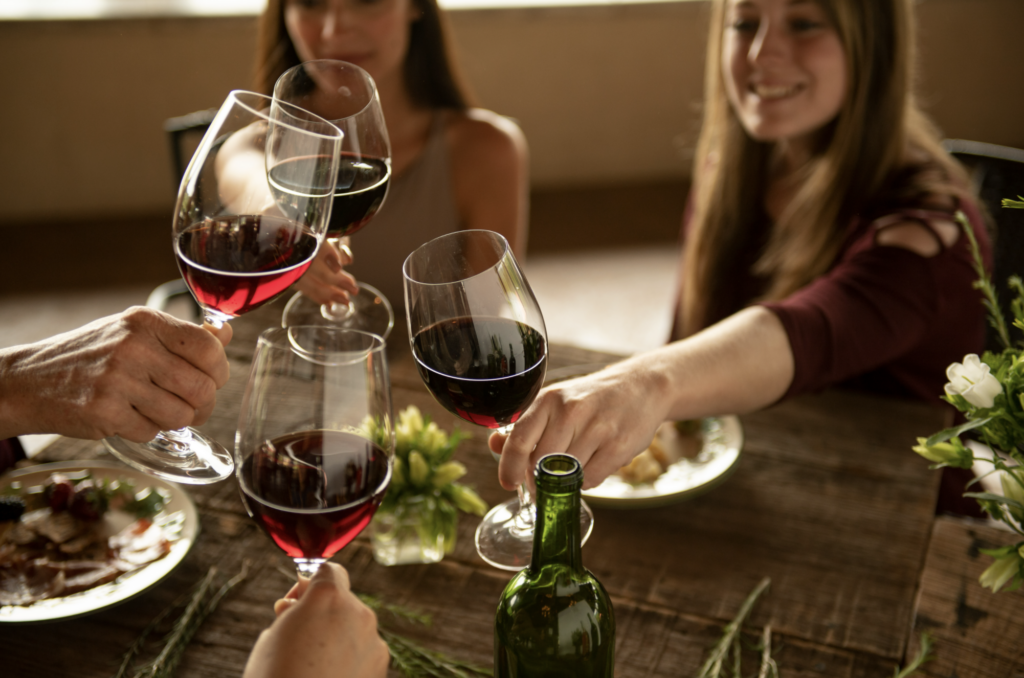 Learn How to Celebrate Virginia's Home-Grown Holiday
Each year, on the third Saturday of October, people from all over come together to toast the richness of our region with Harvest Party. Falling on October 16, this year is no different. People in the city, the country and on the shore, will gather safely in restaurants, vineyards, private homes, open fields for a feast of Virginia-grown food and wine.
Beyond dinners and special tastings, Harvest Party is full of local color and unique experiences. Explore the vineyards. Meet with winemakers. Find a celebration or festival.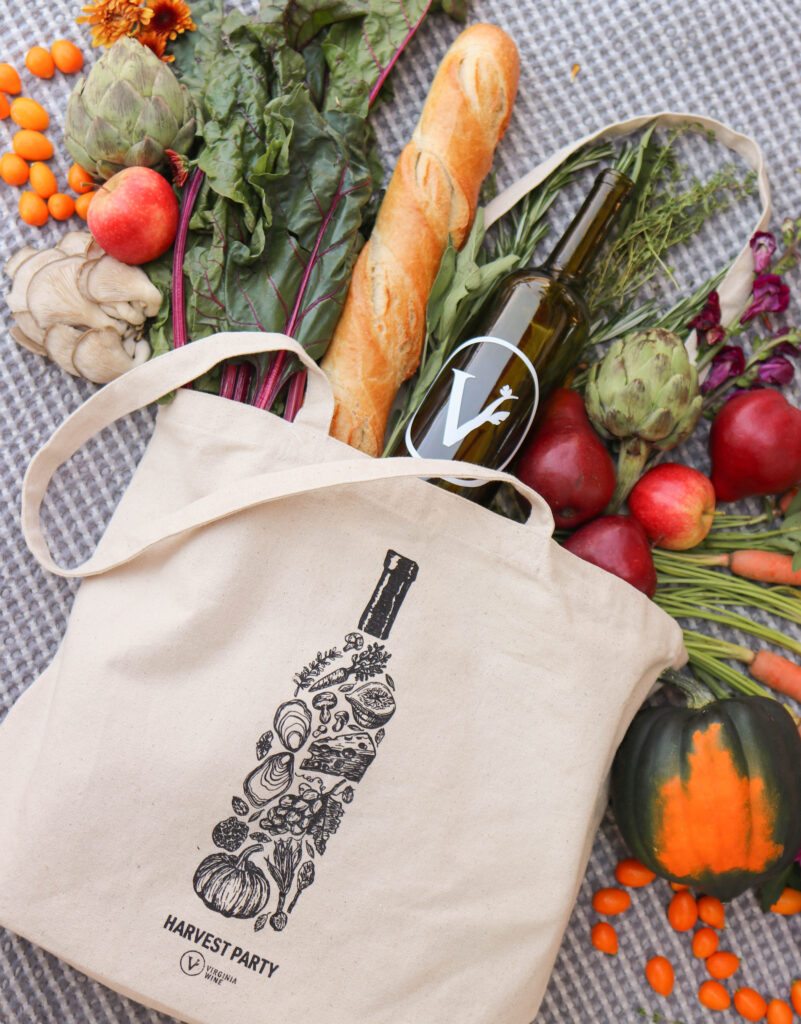 Take advantage of local wine and food bundles. Extend your stay with a special Harvest Party package at a nearby inn. Or stay at home and toast to Virginia Wine Month with your favorite local bottle. 
Find a Harvest Party Bundle
Secure a Weekend Stay
The Blackburn Inn: Sip & Explore Package – The Blackburn Inn and Conference Center has partnered with Barren Ridge Vineyards for an overnight package that includes a private winery tour, tasting, and amazing food from two of Staunton's acclaimed restaurants.
The Tides Inn: Harvest Party Package – Includes admission to Harvest Wine Dinner and a special bottle of Virginia wine each night.
Attend a Harvest Party Celebration
Friday, October 15
Beliveau Farm Winery- Harvest Bonfire
Fifty-Third Winery & Vineyard-  Harvest Cookout Celebration
Paradise Springs Winery- Harvest Wine Tasting
Saturday, October 16
Blenheim Vineyards- Harvest Party Wine Tasting
Breaux Vineyards Harvest- Festival
Cave Ridge Vineyard- Harvest Dinner in the Vineyards
Fable & Feathers Winery- Oktoberfest Harvest Party
Keswick Vineyards- Harvest Party
Narmada Winery- Diwali Harvest Celebration 
Rosemont Vineyards- Annual End of Harvest Celebration 
Springhouse Sundries- Virginia Wine Harvest Tasting
Sunday, October 17
JBR Vineyards & Winery- Harvest Party
Paradise Springs Winery- Harvest Luncheon
Plan Your Own
Looking to host your own Harvest Party? Follow along with the guide below and fill your table with favorite local bottles. Featured Virginia Wine Month partners can help guide your selections. Be sure to pair local foods along with your wines. If you're searching for some harvest-inspired recipes, head to the bottom of this page.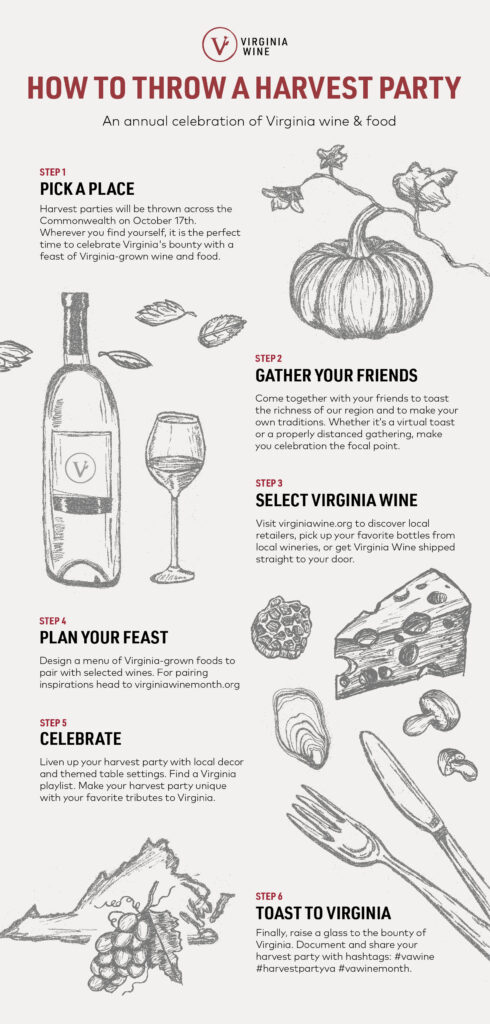 More Virginia Wine Stories