November 8, 2021
Your Guide to Virginia Cider Week 2021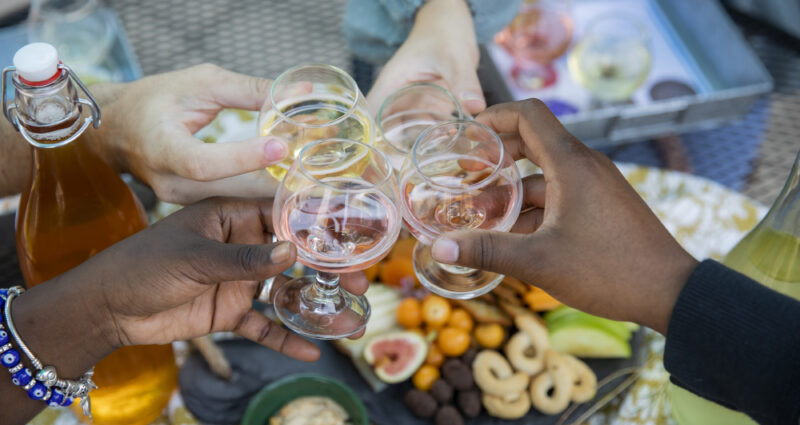 Whether you're a seasoned Virginia Cider fan or toasting your first glass for the occasion, Virginia Cider Week offers a chance to experience Virginia Cider firsthand through celebrations at venues across the Commonwealth. From festivals to pairings and special pours, find events near you. You'll quickly find Virginia Cider is worth celebrating.
November 12 – November 21

FIREFLY Restaurant + Game Room in Charlottesville offers a wide selection of ciders year-round, but during Cider Week, there will be 15+ Virginia ciders represented along with cider cocktails and cider-centric food options.

Taste through several Virginia Ciders on tap at Twisted Track Brewpub in Roanoke.



Saturday, November 13,
2-4 p.m.
Rock the Core Festival is a celebration of cider, beer and great tunes at Hook Hall in Washington, D.C. Admission includes two hours of unlimited cider samples, live entertainment, seasonal surprises and full pour options.



Saturday, November 13,
2-5 p.m.
Join Albemarle CiderWorks for a Cider & Chocolate Pairing with Taylor Made Chocolate. The pairing will be served as a flight, with truffles available for purchase in 4-pack gift sets.



Sunday, November 14,
11-5 p.m.
Celebrate Virginia Cider Week with Cider-Sangria Sundays at Albemarle CiderWorks, sure to excite your taste buds. This week will include the Cider-mosa & Pomme-pom Mary.



Sunday, November 14,
12-5 p.m.
Fall Fest is a local harvest celebration at The Wool Factory in Charlottesville, featuring a pig roast and an array of Virginia cider, wine, and beer. Join in on the celebrations with live music all day, kid's activities and free admission.



Monday, November 15,
6:30-8 p.m.
Cider & Cheese: Back to the Basics is an annual workshop hosted by Blue Bee Cider with Maggie Bradshaw from Truckle Cheesemongers and Rachel Juhl from Essex Street Cheese. Purchase tickets to enjoy a fun evening filled with perfectly matched butter, cheese and cider.



Wednesday,
November 17,
7-9 p.m.
Attend a special Cider Pairing Dinner at Blue Bee Cider with award-winning Chef David Dunlap of Midlothian Chef's Kitchen. Enjoy four courses with four ciders, all carefully selected and created for the perfect pairing.



Friday, November 19,
5:30-7:30 p.m.
This Virginia Cider Smackdown at Albemarle CiderWorks, featuring Hewe's Crab ciders from across Virginia, will include a blind tasting competition where YOU will decide the winner.



Saturday, November 20,
12-6 p.m.
Visit Blue Toad Hard Cider for a celebration like no other. Tastings, live music, family friendly activities, food & more! Come enjoy an afternoon surrounded by views of the Blue Ridge Mountains and sip on Virginia cider from 10+ local producers.



Saturday, November 20,
12-5 p.m.
Enjoy Cider & Charcuterie at Albemarle CiderWorks. Partnering with Kaas & Cure Board Co., prepare for a day of cider, cheese, and charcuterie carefully selected to create a culinary symphony.



Sunday, November 21,
12-3 p.m.
Enjoy a special pop-up and taste Blue Bee Cider at Fine Creek Brewing. Tastings of four Blue Bee fan favorites will be offered, as well as 4oz & 10oz draft pours and bottles to-go.



TBD

Look out for a Tap Takeover in Norfolk at The Birch. Blue Bee Cider will be on draft, including rare vintage ciders.

Follow along for more Virginia Cider Week announcements on Facebook.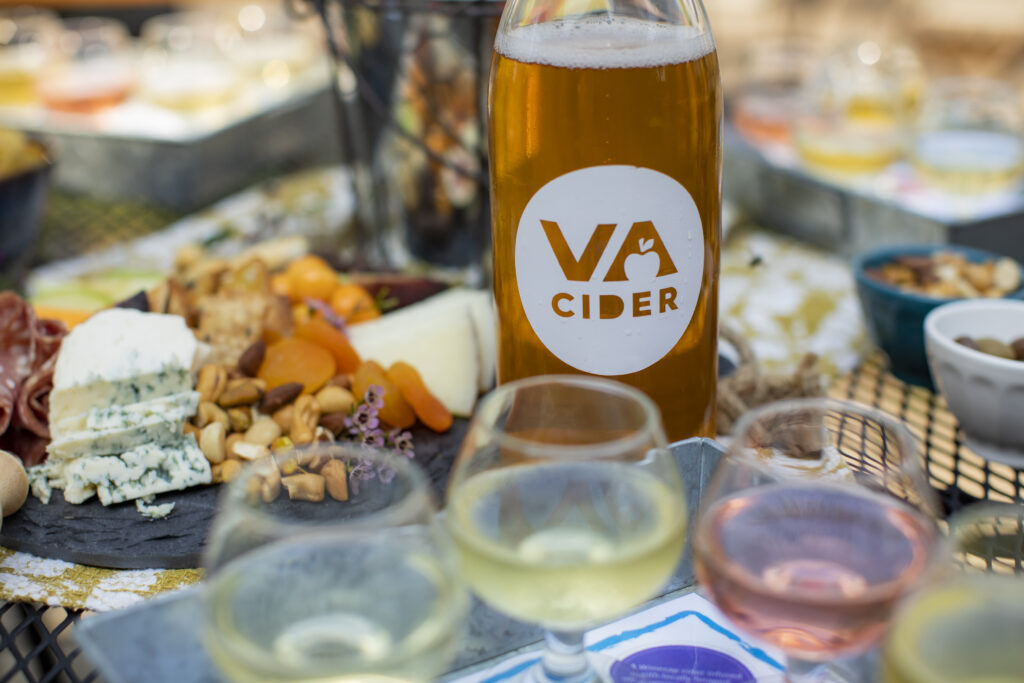 Visit virginiawine.org/pages/virginia-cider-week for more, including a list of #vacider producers. Learn more about the growing and exciting Virginia Cider industry, here.
More Virginia Wine Stories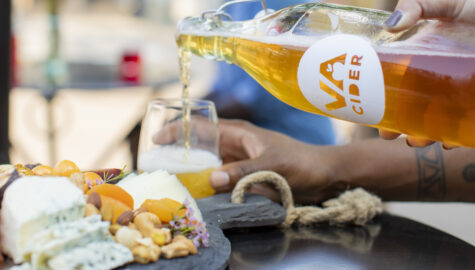 October 29, 2021
Virginia Cider is on the Rise
While you'll typically find stories about Virginia wineries here, it's impossible to ignore the vibrant and budding Virginia Cider industry. For those who have explored some of the approximate 50 […]
Read More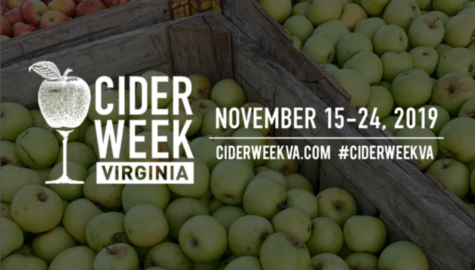 November 14, 2019
Here's How to Celebrate Virginia Cider Week
November 15th marks the first day of Virginia Cider Week, lasting through the Sunday before Thanksgiving. It's a great time to learn more about the beverage that's been enjoyed for […]
Read More