November 14, 2019
Here's How to Celebrate Virginia Cider Week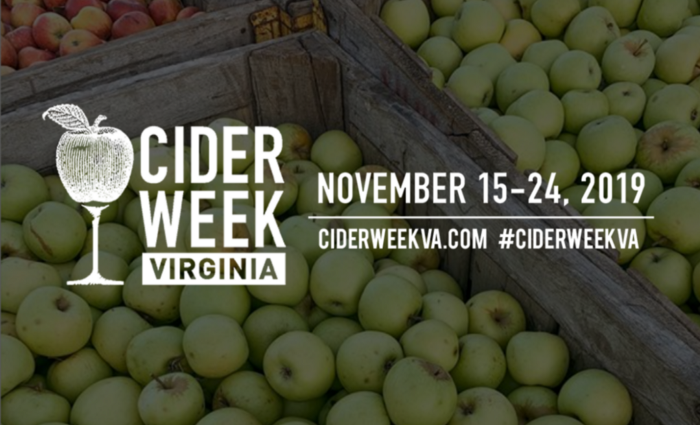 November 15th marks the first day of Virginia Cider Week, lasting through the Sunday before Thanksgiving. It's a great time to learn more about the beverage that's been enjoyed for centuries and taste cider made in the Commonwealth.
Cider Through the Years
Hard cider was loved by colonists in America and was the drink of choice for many of our founding fathers. Thomas Jefferson, who is known for his love of French wine, set his table with a champagne-like cider made of Hewe's Crabapple for everyday use. According to virginiacider.org, "Throughout the 19th century, growing apples and crafting cider from cider apples was an integral part of every community." Popularity declined in the late 19th and early 20th centuries, but in recent decades cidermakers across the nation have committed to the revival of this traditional drink.
Virginia Cider Week #ciderweekva
2019 marks the 7th year of Virginia Cider Week. It was founded with the purpose of celebrating the agricultural and artisanal efforts of cidermakers and acknowledging the rising popularity of cider in the state. According to the Governor's Cider Week Proclamation, production of cider across the nation has increased tenfold in the past decade, and Virginia's cider landscape has increased to 26 cideries across the state since 2006. Urban cideries are popping up in cities and exciting collaborations between cidermakers and other beverage producers are becoming readily available (check out some Virginia wine and cider collaborations here: 1, 2, 3).
Take part in Virginia Cider Week by finding an event near you (there's an event a day!), visiting your favorite Virginia cidery or learning more about Virginia cider. Enjoy this year's celebration and raise a glass of Virginia Cider!
More Virginia Wine Stories