August 24, 2022
Storyteller of the Vines: Jim Law
Before there were 300+ wineries and over 5,000 acres of grapes, there were pioneers like Jim Law who set their sights on producing wine in the Commonwealth— pursuing the potential for a flourishing, locally sourced agriculture industry.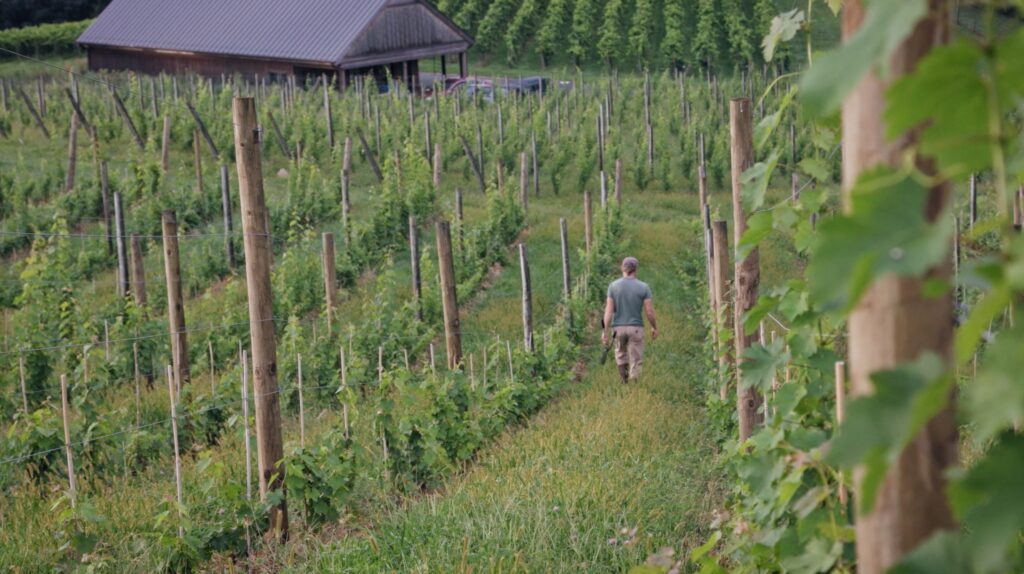 Though the first attempts to produce wine in Virginia can be traced back to the first settlers, and even a few founding fathers, it wasn't until the late 1970s when the industry began to take root.
When much of the wine world dismissed Virginia viticulture as a lost cause, an eclectic handful of individuals pressed on – from European immigrants with wine in their DNA, to dairy farm matriarchs with a thirst for something different. One hard-earned vintage after another, these pioneers set the tone for the industry to come – curious, collaborative, stubborn in the face of setbacks.
The ensuing years would see an explosion in both the quantity and quality of Virginia wine, thanks in large part to the perseverance and passion of these key individuals. One by one, we'll take a look back at the contributions and discoveries of Virginia Wine pioneers.
---
Jim Law
As much interpreter as a farmer, Jim Law allows the land and its vines to speak through the glass. He considers himself a winegrower, not winemaker—and keeps his cellar practices simple while continuously experimenting in his vineyards.
Growing up in Ohio, Law inherited his parents' passion for food and wine before leaving to study in Europe and teach agriculture with the Peace Corps in what is now the Democratic Republic of the Congo. His travels cultivated an interest in viticulture, and he began to learn the basics of grape growing and cellar work at his first job back in Ohio.
In 1981, Law was hired to establish a winery in the Shenandoah Valley, and that's when he recognized Virginia's raw promise as a wine region. He put down roots and has used the land as his laboratory ever since.
He's constantly trying something new at Linden Vineyards: testing different grape varieties; planting vines in different directions and in varying proximities; training his vines higher or lower to the ground; switching up his methods of trellising. Each adjustment is intended to help vines stay healthy, grapes ripen and personalities emerge.
Law has passed on his wisdom and experience in many ways, teaching at local community colleges, offering apprenticeships, writing extensively and serving as somewhat of a guru for budding viticulturalists throughout the region. He's not just giving voice to the wines he produces today—he's laying the groundwork for the generations of winegrowers to come.
Follow @lindenvineyards on Instagram for a look into the vineyards managed by Jim Law.
More Virginia Wine Stories