September 7, 2022
Height of Experimentation: Sis Worrall & Elizabeth Furness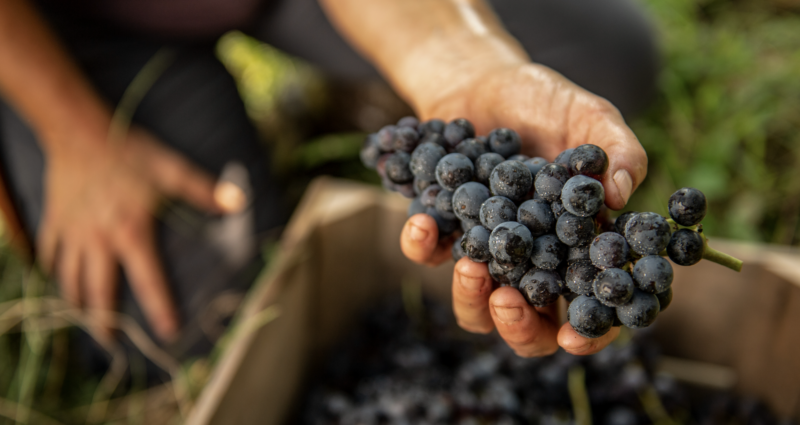 Before there were 300+ wineries and over 5,000 acres of grapes, there were pioneers like Elizabeth "Sis" Worrall and her mother Elizabeth Furness who set their sights on producing wine in the Commonwealth— pursuing the potential for a flourishing, locally sourced agriculture industry. 
Though the first attempts to produce wine in Virginia can be traced back to the first settlers, and even a few founding fathers, it wasn't until the late 1970s when the industry began to take root.
When much of the wine world dismissed Virginia viticulture as a lost cause, an eclectic handful of individuals pressed on – from European immigrants with wine in their DNA, to dairy farm matriarchs with a thirst for something different. One hard-earned vintage after another, these pioneers set the tone for the industry to come – curious, collaborative, stubborn in the face of setbacks.
The ensuing years would see an explosion in both the quantity and quality of Virginia wine, thanks in large part to the perseverance and passion of these key individuals. One by one, we'll take a look back at the contributions and discoveries of Virginia Wine pioneers.
Elizabeth "Sis" Worrall
Sis Worrall's story is a tale of wings and wine—leaving her mark in the air and in the vineyard.
At barely 18, Worrall headed to Texas at the height of World War II to join the fledgling Women's Airforce Service Pilots (WASP) program as an engineer and test pilot for AT-10 and AT-6 aircraft. Of the 25,000 women who applied to the program, only 1,830 were accepted—and 1,074 earned their wings. Worrall was one of those women, and according to friends and fellow pilots, when it came to flying, "she never lost her stick."
Worrall also never lost her sense of adventure. In 1976, she returned to Virginia to join the region's fledgling wine industry. Her then 75-year-old mother, Elizabeth Merrill Furness, had converted the family's 500-acre dairy farm in Middleburg into Piedmont Vineyards. It was first commercial vinifera vineyard in the Commonwealth—and the first to offer a Chardonnay.
What started as an experiment and an avocation for Furness became a thriving winery under Worrall's watch—with a 30-acre vineyard producing more than 10,000 gallons annually at the time of her death in 1996. With their award-winning Piedmont Vineyards (though now closed), Worrall and Furness played a critical role in the growth of the Virginia wine region, setting new standards and inspiring others to aim high.
More Virginia Wine Stories