May 9, 2019
Celebrate Mother's Day in Virginia Wine Country!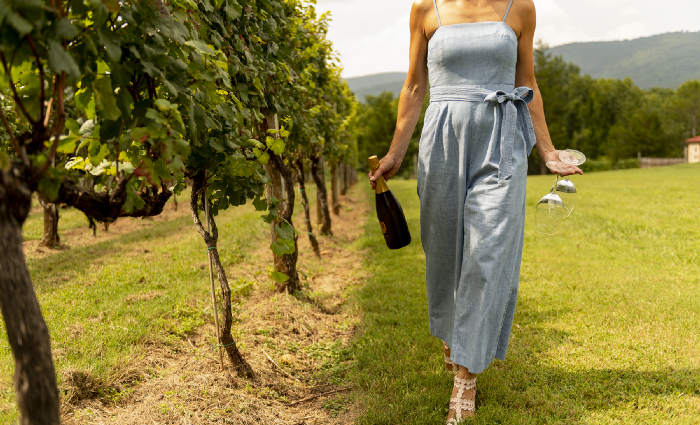 No one deserves a glass of wine and a chance to enjoy the beautiful countryside like our hardworking mothers. Virginia wineries are ready to celebrate moms all over the Commonwealth — just find an activity she'll love and enjoy the day with her!
Satisfy her sweet tooth
Does your mom love desserts? Choose your vice — chocolate, macarons, pastries and mimosas, or even making a cupcake bouquet — pair a #vawine, and enjoy an especially sweet day with Mom.
The classic Mother's Day Brunch
Sometimes you can't beat tradition, and Mother's Day Brunch is one of the hallmarks of this special holiday. You can choose between a special tea, a relaxed brunch buffet, or a delightful coursed brunch. Need a later start time? Treat her to lunch instead. You can even bring home a beautiful new family photo after you've tucked away all that delicious food and wine.
Bouquets of wine and flowers
May flowers are here! Many wineries are offering complimentary flowers to moms this weekend. Fill her arms with roses and other beautiful arrangements — just make sure to hold them for her when she's ready to taste through a flight of wine.
And more…
None of the above catch your mom's eye? Luckily, there are even more offerings from our Virginia wineries. Music, shopping, and special wine pricing are available all over — find a complete list of this weekend's events here. Happy Mother's Day to all the wonderful moms out there!
More Virginia Wine Stories