June 8, 2021
Make the Most of Rosé Day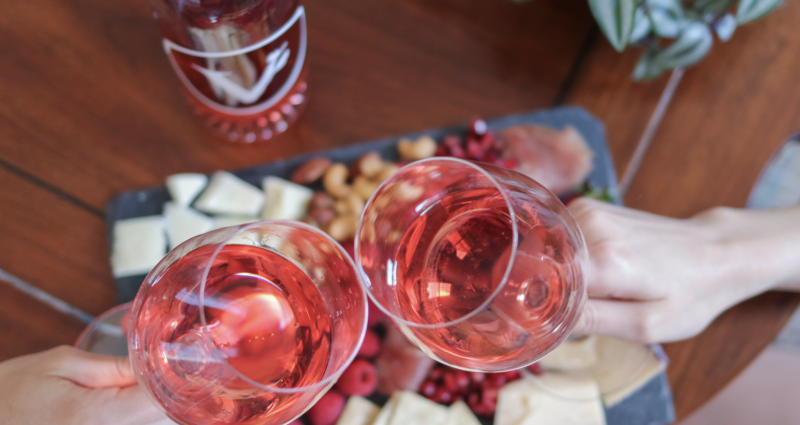 After decades of listening to their land and navigating unpredictable conditions, Virginia winemakers have learned to excel at growing a wide variety of grapes and crafting unique wines. Virginia Rosé is no different. From the mountains to the coast to the valley, each glass of Rosé has something new and refreshing to offer.
On National Rosé Day, we drink pink and raise a glass to the quality and delight that each bottle of Virginia Rosé brings. Here are just a few of the endless ways to make the most of Virginia Rosé all summer long.
Enjoy Virginia Rosé at its best.
Serve it at optimal drinking temperature — 45-55 °F.
Pair it to perfection, no matter the occasion or time of day.
Be prepared and stock up on your favorites.
Visit a local #vawine retailer to pick up one (or two, or three) of your favorite Virginia Rosés.
Try something new! Whether it be a canned Rosé, an unexpected grape, or an interesting style like Pét-Nat, there's a Virginia Rosé you're bound to love. 
Go all (PINK) out.
Do more than just drink pink, listen to pink! Download our Pink soiree playlist.
Become a Rosé expert.
Read the ABCs of Virginia Rosé to discover why 'Pink ain't Plonk'.
Uncover Wine Folly's pink wine secrets from tasting to how different styles of Rosé are made.
More Virginia Wine Stories