June 22, 2021
Plan your Dream Vacation in Virginia Wine Country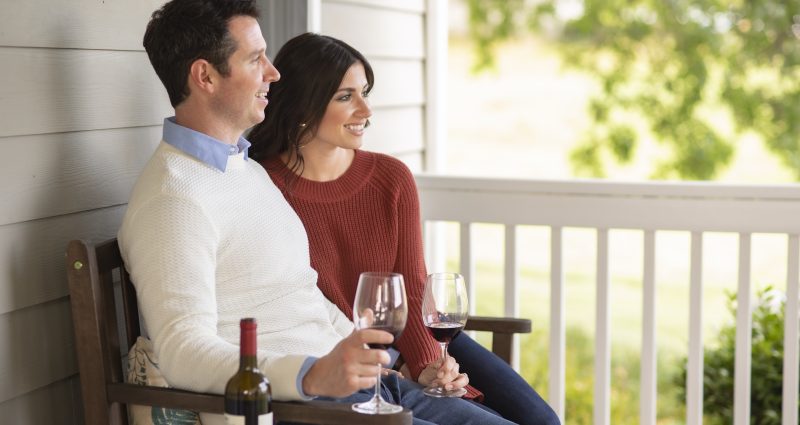 Summer is underway and vacation season is here! Now, more than ever, we all deserve to get away and relax. What better way to do that than sipping on local wines while taking in Virginia's stunning views and unique offerings.
Whether your vacation planning revolves around luxury accommodations, foodie experiences, outdoor activities or surrounding yourself with breathtaking scenery, Virginia's Wine Country offers it all— plus world-class wines! Read along and start planning your wine getaway.
Stay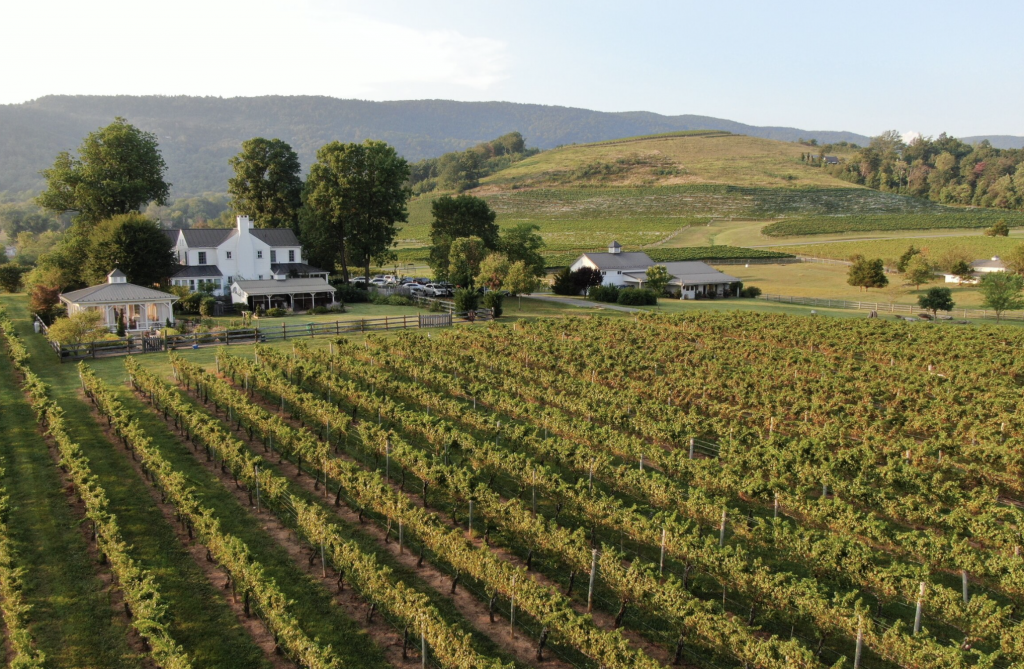 Whether you're looking for a cozy cottage, a farmhouse escape or an inclusive bed and breakfast, the options are endless. No matter where you stay, Virginia's hospitality will follow you wherever you go, making the heart of wine country feel like home.
Check out fan favorite on-property stays like The Inn at Stinson Vineyards, The Farmhouse at Veritas and Wedmore Place at The Williamsburg Winery or book a nearby room or cabin at The Red Fox Inn & Tavern, The Salamander Resort & Spa or Getaway Shenandoah. There's nothing quite like waking up to the rising sun making its way above the vineyards and a glass of Virginia Wine only moments away.
Here's a list of more #vawine accommodations.
Taste
With award-winning wineries at every turn, your wine experiences will be the highlight of your travels. Here, artisan winemakers are crafting wines that are lush but structured; aromatic, expressive and beautifully balanced—blending the subtlety of the Old World with the boldness of the new. With light & bright whites, unique rosés and world class red wines, you'll find something for everyone.
When visiting wineries, tasting offerings and experiences are all unique. You can be confident that you'll sample wines that are exciting projects emerging from the vineyards while also sipping on classic, fan favorites.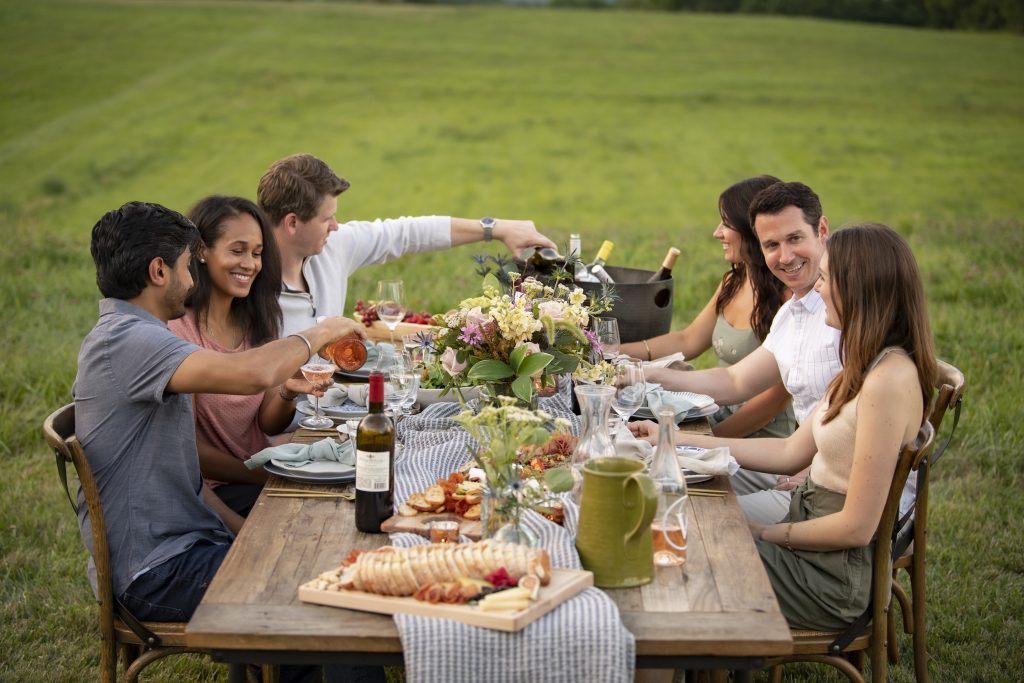 The community and collaboration that ties together Virginia's agriculture is special. You'll find focused local pairings within Virginia's distinct regions to highlight the unique soils. From seasonal oysters to tomatoes, cheeses and bread (check out Chrysalis Vineyards at the Ag District for artisan products straight from the farm), the culinary experiences are a foodie's dream.
Great wine only gets better with great food. Featuring masterful pairings curated with local ingredients, you'll find wineries with full-service restaurants on the grounds. There are so many appetizing options to choose from, but here are some local crowd pleasers:
If you're looking for something lighter, find wineries that offer snacks and small bites to accompany your wines. Throughout the summer, you'll often find food trucks at weekend events for your casual enjoyment.
If you're looking to curate your own picnic or snack boards, many wineries will accommodate outside food. Be sure to check out the wineries' website or call ahead to find out. Here's a list of local favorites to guide your creations.
While you're in the area, be sure to venture into Virginia's restaurant scene to taste through local chefs' creations that are supporting local winemakers.
See
The hidden gem of your trip to Virginia will be the views that surround your stay. Whether you're visiting wineries on the coast, in the mountainside or in the valley, there are unique and scenic views all across Virginia. If you have the opportunity, vineyard sunrises and sunsets are a captivating chance to soak in a moment of tranquility.
Check out some of the captivating views we've featured on the @vawine Instagram.
Explore
There won't be a dull moment in wine country. Especially now, events, concert series and celebrations are in full swing across the Commonwealth.
With close proximity to each other, visiting a handful of wineries daily is simple. If you're unsure where to start your travels, take a peek at the Gold Medal Wine Trail — a mobile passport that connects you with 47 gold medal-winning wineries from the 2021 Virginia Governor's Cup.
No matter where you're exploring, you're never far from historical sites, museums and cultural experiences. Explore unique experiences Virginia has to offer and add a stop to your itinerary.
For the nature lover, integrating outdoor activities as a part of the wine country experience will make the vacation even more memorable. From nearby hiking to horseback riding in the vineyards and kayaking to your tasting, endless adventures await.
As you can see, Virginia's Wine Country brings you the views, wine, food, comfort and experiences that are sure to make your next vacation one to remember. Plan your getaway today!
More Virginia Wine Stories