June 21, 2019
A Guide to Spending Summer in Virginia Wine Country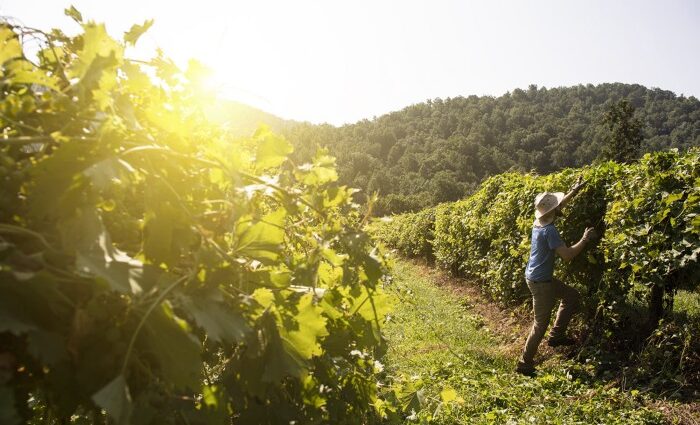 The official start of summer is here! Virginia Wine is the perfect complement to the warm weather and longer days that await you. Read along to be sure to make the most of this season.
Sip Summertime Wines
Bright and refreshing wines are a great addition to your summertime activities. Virginia sparkling wines are an excellent way to celebrate the season. In addition to bubbles, try crisp white wines like a Sauvignon Blanc, Pinot Gris, Albariño or even a Petit Manseng. Perhaps you prefer pink. If so, consider these unique Rosé choices from Virginia. For the palates that prefer red wine, Cabernet Franc, Pinot Noir, and Merlot are all summer-friendly and satisfying reds.
Explore Vineyards
Along with the new season comes growth and lushness in the vineyards. Get out and observe as this year's crop grows, witness veraison, and winemakers preparing for the 2019 harvest.
Looking for a special event? Wineries throughout the state are celebrating summer with an array of events from live music, special dinners, and festivals.
Experiment With New Pairings
These pairings are perfect for all summer activities — porch sitting, lounging by the pool, picnicking in the park, or grilling in the backyard.
Don't let summer slip away, make the most of the season and all #vawine has to offer! Continue following along as we share other recommendations on how to experience the best of Virginia Wine.
More Virginia Wine Stories