October 21, 2021
Unfounded Utterances Every Virginia Sommelier Hears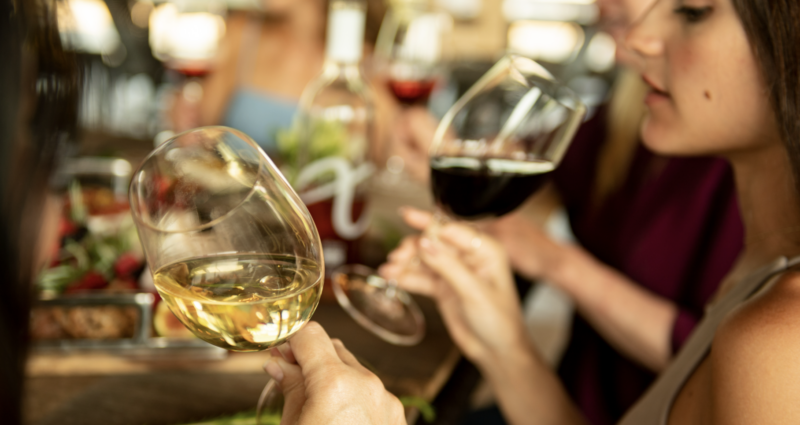 A guest post by Jason Tesauro, Modern Gentleman
These might not be the hills I'll die upon, but man oh man, I have definitely unsheathed my Laguiole corkscrew in the name of surgically opening some wine cad's closed mind. This somm's serenity mantra: explanation not trepanation.
1. The grapes aren't grown in Virginia. No, they are raised on the Moon as part of the plant-based Lunar Supper Initiative. Of course, wineries CAN buy outta-state fruit, but the majority and bestest VA wines — and all Governor's Cup entries — are 100% V-effen-A!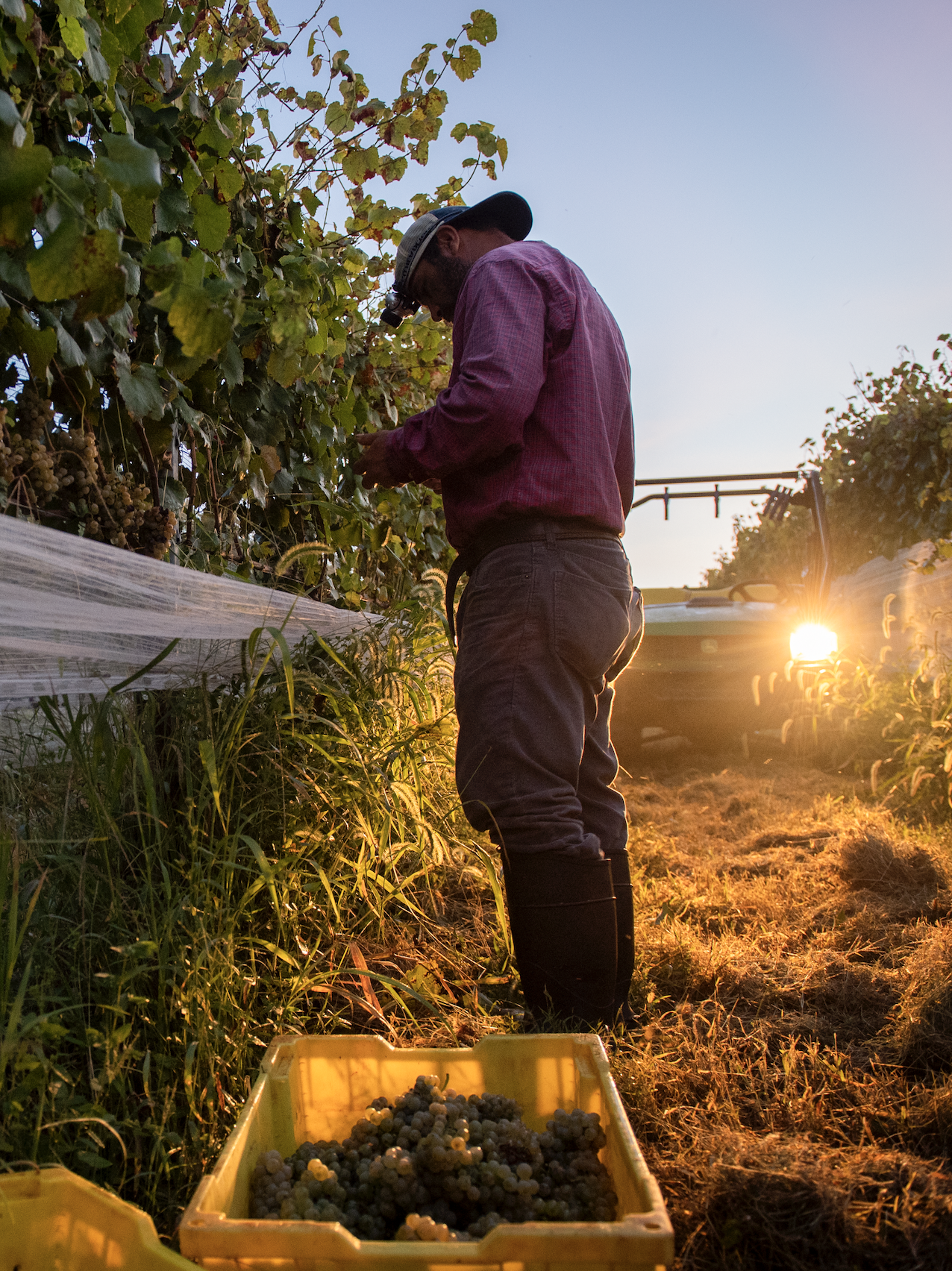 2. Virginia wines are too expensive. Correct, winegrowers and farmers should quit and become hedge-fund managers where the real passion-over-payday action is. Instead of churning out cheap swills, VA's earning clout with steep thrills. #worthit
3. Can't compete with France and Italy and other world-class regions. Non é vero. France, Italy, Spain, and every other world-class region knows what we know – there be bounty outside the back door! (The difference? They've known it longer). Wanna catch up? Shuck a Chesapeake oyster, cut a local cheese, and open a Virginia wine on the double. 🦪🧀🍷🏆✅
4. Too many sweet / fruit wines. And there are too many dramas on Netflix if you're a comedy fan. Ask for what you want. There's plenty of every flavor worth your time: white, orange, rosé, red, sparkling, sweet, dry, vinifera, indigenous, hybrid… Find what you like.
5. Only the whites are good. This belongs in the canon with that effete band snip, "I prefer their older stuff." Bugger off with the attitude and sidle up with some curiosity.
6. Virginia Wines don't age well. Neither does this trope. Grab a 10-year-old Linden Hardscrabble or 20-year-old Barboursville Nebbiolo and then try repeating your absurd diss with a straight face. Also, asked and answered in Decanter, HERE.
7. Climate too hot/humid. For an August marathon, sure. Virginia weather is mercurial, thus vintage matters greatly. In the sweet spots between rain, drought, heat, frost, this terroir delivers undeniable radiance. Smart people plant here for a reason.
8. Viognier is the main grape. For a meal with fresh Virginia rockfish, Chesapeake soft shells, or chicken with butter and herbs or a cream sauce, absolutely! For other white Virginia wine meals, try Petit Manseng, Vermentino, Albariño, or unoaked Chard.
9. Virginia Cabernet Francs are vegetal. Look at you with the wine speak! Yeah, it's true… when vines are planted poorly, over-cropped, and picked underripe in a crummy vintage. In the hands of wise winegrowers on the right spot, tho? Holy franc, first-class cabernet bliss.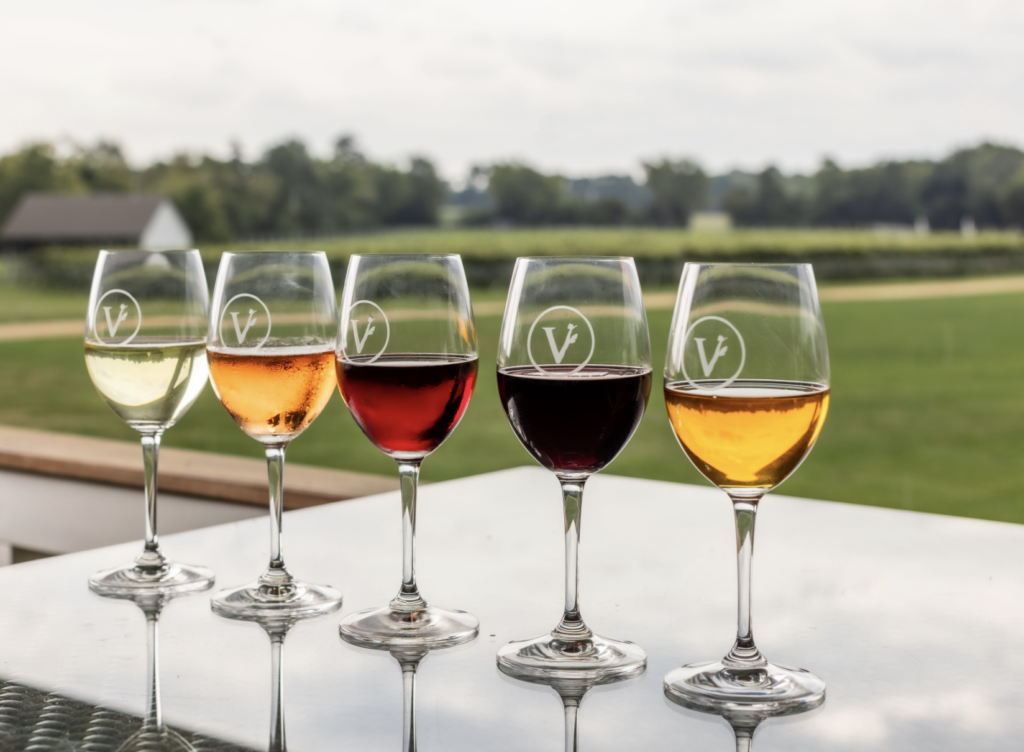 10. Virginia is new to the game. That's part of the fun. We all missed Bordeaux's coming-out party by over a century, but now we've got front-row seats to the evolution of a wine region in real-time! #VAwine launched in earnest during the 1970s, and fifty years later, we're drinking the best wines ever made on the East Coast. Fact. Quit kvetching and get uncorking.
11. The Rosés are sweet. Them's fightin words! The War of the Roses is a 1989 black comedy about a bitter divorce. In this ongoing-since-2009 War of the Rosés, pink wines aren't bitter, just dry. Blenheim, Chatham, Early Mountain, King Family, Rosemont, Stinson, and Walsh Family are all bone-dry and blush-inducing pleasurable. (Asked and answered, HERE).
12. Sauv Blanc and Pinot Noir can't grow here. Until you've visited with Emily Pelton at Veritas and Christine Vrooman at Ankida Ridge, I can't take you seriously. Yes, Pinot is a pain in the glass to grow in VA, but high-elevation sites are proving what's possible. As for Sauv Blanc, we believe in VA that SB stands for Sassy Booze. Heck, Stone Tower produces two of 'em.
13. No quality sparkling wines. Sigh. Now you're just being difficult. From vintage Méthode Champenoise Crémant to NV Charmat, Pét-Nats and Piquettes, VA has no troubles with bubbles. Finding quality is easy. Finding enough figs and prosciutto is the hard part.
14. VA wines don't get 90+ ratings. Again, Decanter HERE. But, since I wrote that 😎, just google Jancis Robinson or James Suckling or Dave McIntyre + Virginia wine. All three are influential critics with straight talk on top-tier quality in the Commonwealth.
15. Best ones are only available at the winery. Unforch, that's partially still true because production is small. These are farms not factories. But, restaurants/retailers sell what customers seek. Shout out what you dig and wineries will find a way to share.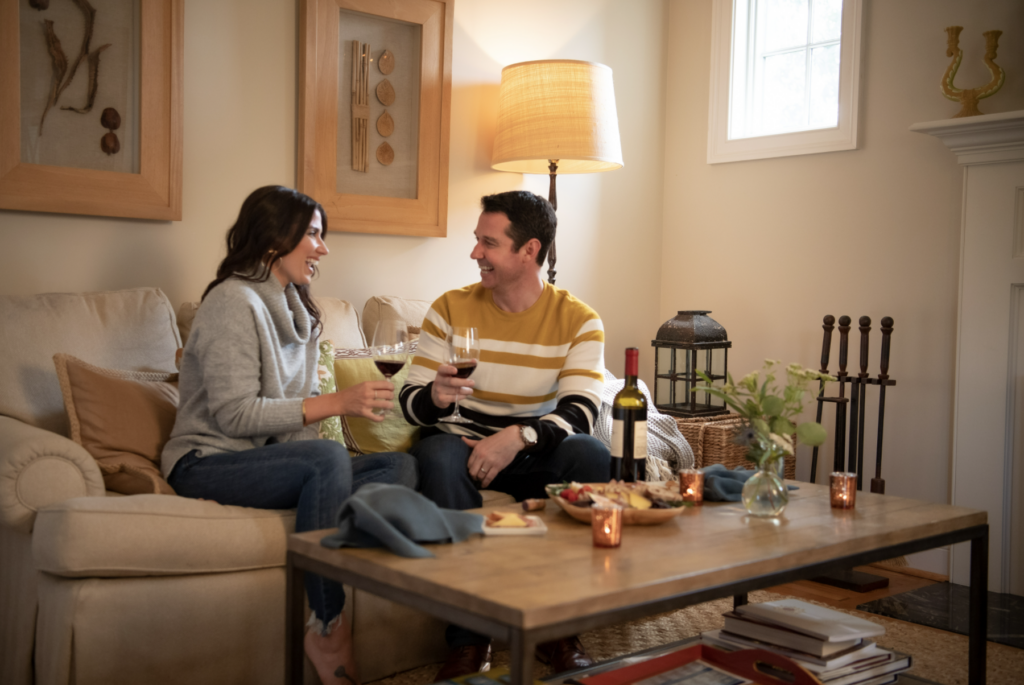 16. Aren't carried in restaurants. Sommeliers love great Virginia wine. Fact. They're trained to judge the liquid not the label. And they'll keep drinking 'em off the clock until more diners demand local gems on the menu, especially ones touting local ingredients.
17. Can't ship them out of state. False. According to Wine Enthusiast, Alabama, Arkansas, Mississippi, Rhode Island, and Utah are five thorny spots when it comes to outta-state wine shipping, but if you reside in one of the other forty-five, you're (v)in luck. Every winery named above ships at least some of their wines to some of those states.
18. Wineries only open on weekends. Oh, stop it. You're not the only one who enjoys a little Tuesday with her Chardonnay. Scores of these 300+ operations are family-run. Knock on the door… chances are you'll end up sipping with mama, papa, or the fam.
---
Jason Tesauro is an experienced wine writer, photojournalist and sommelier, based in Virginia. A long-time champion of Virginia Wine, Tesauro has contributed to Decanter Magazine, The Washington Post, Travel+Leisure, The New York Times, among others.
More Virginia Wine Stories